On the 6th of April, the End FGM European Network held its 2020 General Assembly.
COVID-19 measures didn't stop our determination to bring our members together for our annual General Assembly.
It was our first Virtual General Assembly: 26 of our Members joined together to make important decisions for the future of the Network.
What a success!


The General Assembly started with the vote on the Annual Accounts, the Audit Report and the Activity Report of 2019. Later on, the Members adopted the Work Plan and the Budget for 2020. Hawa War, one of the Youth Ambassadors, presented the Youth Manifesto which was adopted unanimously.
The Network voted for its new Board: Sokhna Fall Ba, Valentina Fanelli, Stéphanie Florquin, Toks Okeniyi were re-elected for their second term, while Hayat Traspas was elected for the first time. Congratulations!
A big thank you to Johanna Latvala for her hard work in the board during the last two years!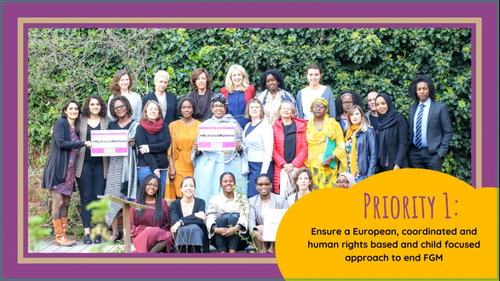 We also welcomed three new Associated Members: Amref Health Africa (the Netherlands), Ifrah Foundation (Ireland) and Institut Women Safe (France). The Nework keeps growing and reinforces its position as being the focal-point in Europe against FGM.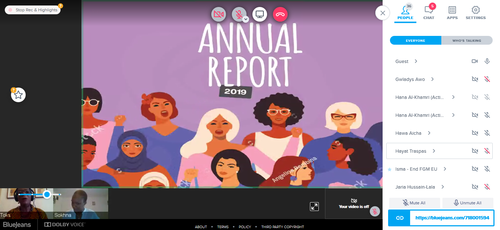 We did not see each other face-to-face in April due to on-going confinement measures, but there will be an actual meeting in September: everybody will then have the opportunity to re-connect and chat in a couple of months!