Foreword from our Director, Fiona Coyle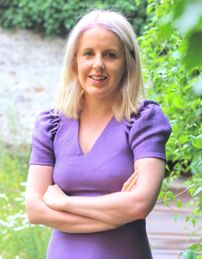 It's July (already!?), we are over half way through 2019 and before recuperating and re-energising over the summer break, I wanted to reflect on some of the Networks key pieces of work this year to date:
Recruiting new political champions
In May came the European elections, the Network launched its manifesto with 7 key asks for the prospective new legislators. This campaign was highly successful gathering 407 candidate signatures with 92 of those successfully being elected to the European parliament. Will these newly elected MEPs rise to the challenge of protecting women's and girls' rights and becoming champions to end FGM both in Europe and globally - we certainly hope so and we will make sure to hold them accountable for what they committed to!
Building a global movement to End FGM
Women Deliver is the world's biggest gathering on gender equality. In June, the Network joined 8000 fellow women's rights advocates and feminists in Vancouver for this year's conference - see here. The Network took part in several events, but we were especially proud to be part of a coalition of organisations who organised a Pre-conference on FGM. This was the first time ever that NGOs, grassroots and survivor-led organisations from across the globe came together to discuss FGM and pen a Call to Action. This was viewed by many as a catalytic moment and similar to the Inter-regional coalition to End FGM we are already seeing the results of these collaborations.
Busting myths and building bridges
One of the most common misconception on FGM is that it's an African issue only. The Network and our members have worked hard this year to promote a global level understanding of the topic. In our conference in April we brought together activists from, to name but a few Oman, Kurdish and Indian practising communities, to discuss how we can better engage and support each of these communities.
Fiona Coyle
Director