2020 Campaign - #endFGMmyths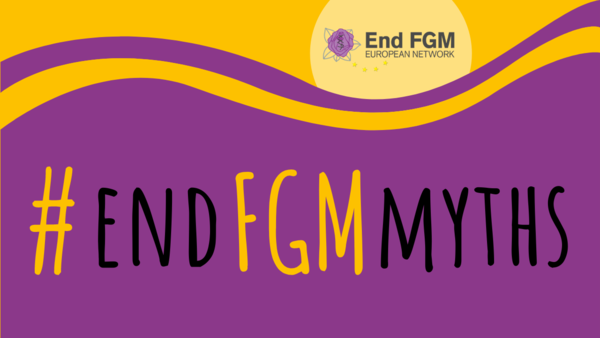 On the 6th of February, we officially launched our 2020 Campaign. The End FGM European Network 2020 campaign is all about...
"Debunking myths and misconceptions"

We realised that there are a lot of misconceptions around the topic and we decided to focus our efforts on debunking them. This year, anti-Female Genital Mutilation experts will share their knowledge with YOU!
Although FGM is being known and talked about more and more, there are still a lot of misconceptions and stereotypes existing about it.
Did you know, for example, that FGM also happens in Europe and that 200 millions women and girls are affected worldwide?

Each month we will be tackling one specific myth about FGM and its harmful consequences on women's lives.
In February, we decided to go back to basic and answer the question "What is FGM?". Explaining FGM with a simple and clear narrative is not so simple as you could think.
Even in the following months, we will tackle essential themes and we will be providing you with already made and ready to use content to learn more about Female Genital Mutilation and how to end this practice.
To get involved, you have to follow few simple steps:
Learn more about the Campaign downloading our toolkit
Share our posts on social media with the hashtag #endFGMmyths / #endFGM
Join us for our events
Share with your peers, work together in coalition
Engage your peers in ending violence against women, and in ending harmful traditional practices