2020 #endFGMmyths -
Debunking myths and misconceptions about FGM
The End FGM European Network 2020 campaign is all about... "Debunking myths and misconceptions". This year, anti-Female Genital Mutilation experts will share their knowledge with YOU! Did you know that FGM also happens in Europe and that 200 millions women and girls are affected worldwide? And this is just the beginning. Get involved to learn more and to discover how you can change things to #endFGMmyths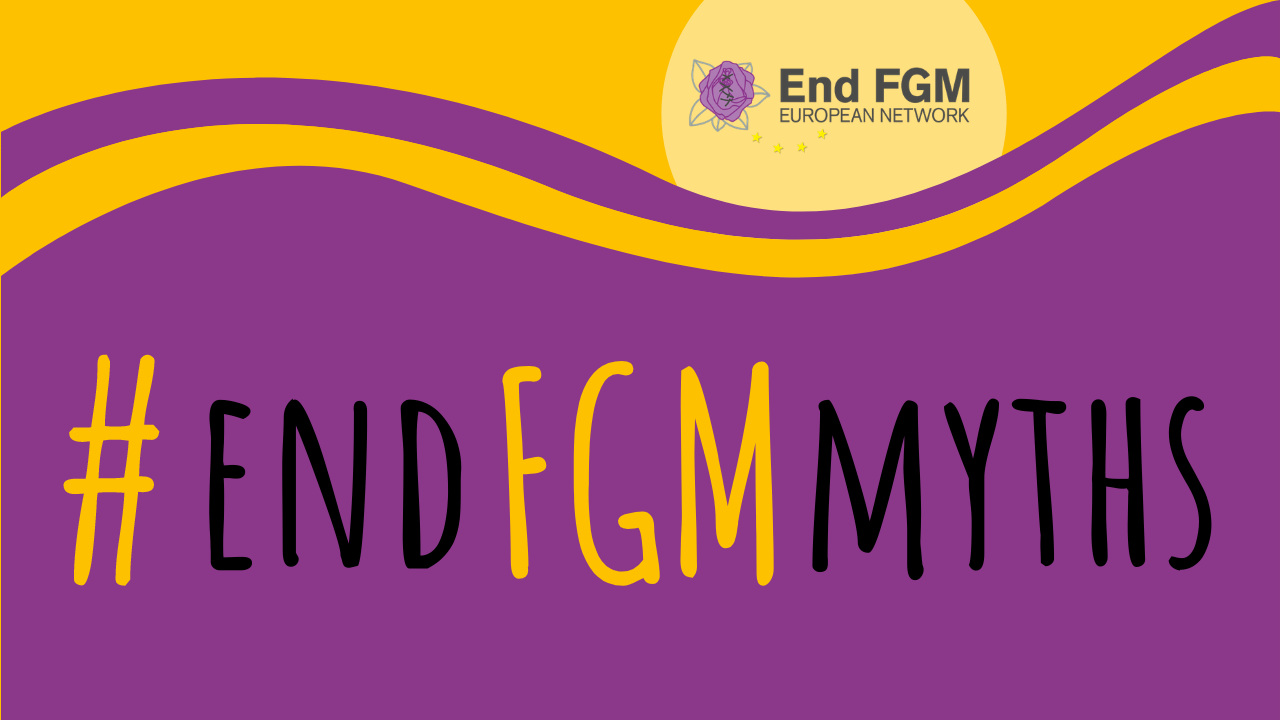 2019
#MyVoiceMatters: Community Voices to end Female Genital Mutilation
Our theme for 2019? #MyVoiceMatters: Community Voices to end Female Genital Mutilation! Throughout 2019 we will be holding events, sessions, trainings, actions and more! Download our Campaign Toolkit and see how you can get involved starting from our official launch day: February 6: International Day of Zero Tolerance for Female Genital Mutilation.



2018 FGM is #MyIssueToo
'FGM is #MyIssueToo' was designed to mobilise everyone - members of the general public as well as stakeholders - to take a stand against FGM.

Visit our #MyIssue Too CAMPAIGN ALBUM here!

2017
Building Bridges to End FGM
2017 focused on the theme of 'Building Bridges' to end FGM. This initiative has been defined by "Synergies and cooperation between actors from different sectors in EU countries of residence and in countries of origin to implement actions, policies and legal frameworks to end FGM tackling the transnational nature of this practice". The Building Bridges initiative is an ongoing effort by the Network to continue strengthening ties between all sectors, regions and forms of violence against women to end FGM.
2016
ASYLUM
In 2016, End FGM EU identified asylum in relation to FGM as one of its priorities.
FGM survivors and women & girls at risk are particularly vulnerable in the asylum system. Either because they suffer from the physical, mental and emotional consequences of FGM, or because they fear for themselves or their daughters, these women must receive support and advice from specialised trained professionals and civil society to help them navigate the process.
To address this, the Network choose Asylum as its 2016 theme and continues to work on asylum related issues in the context of FGM to date. The 2016 campaign consisted of targeted communications, awareness-raising activities, capacity-building for the Network members and coordinated actions at national level.
Position Paper: FGM and international protection towards a human rights-based and gender sensitive Common European Asylum System
FGM in EU Asylum Directive Qualification, Procedures and Reception Conditions Qualification, Procedures and Reception Conditions