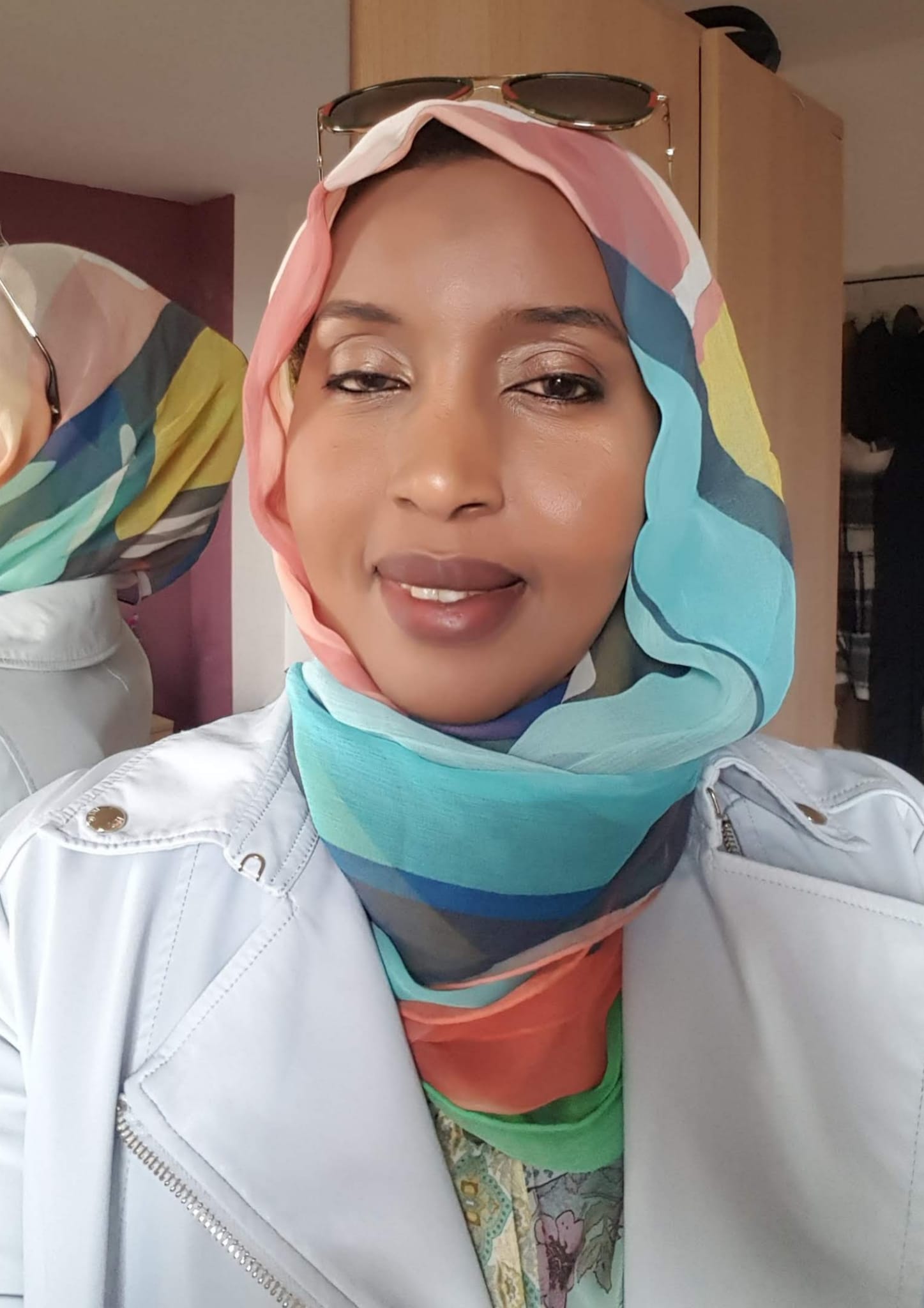 Shukri Ahmed Mahmoud
Age: 41
Diaspora of origin: Somalia and Ethiopia
Country of residence: Belgium
Social media: Shukri Ahmed Haji
Her story
Shukri is an FGM Survivor and a midwife. She worked as a Reproductive Health Specialist for UNFPA Somalia; she has been working as a volunteer with GAMS on different projects for 6 years and has participated in several activities with End FGM EU, including international conferences. She is involved with community outreach and engagement activities, especially with the communities of the Horn of Africa. She has recently established the Somali Refugee Women Association and became a board member of both, the Umbrella Refugee Committee and the Women Refugee Committee in Belgium. Her anti-FGM activism started in Somalia when she was still very young, as she fought for her younger sisters not to be cut and so that they wouldn't have to go through what she went through.
She understands the importance of implementing FGM awareness and prevention activities, especially among recent migrants from FGM-affected communities. She believes that members of those communities are key to effectively reach other community members and bring upon change. Nevertheless, she noticed that although community members are the ones who are more involved in the work, they are often less visible and limited to roles such as volunteers or are not employed in fixed position in organisations.
"We hardly get fixed positions, and whenever we apply for positions where we believe we would be the most fitted, we always end up last and we are relegated to the role of beneficiaries. Nevertheless, we still face FGM, so we still fight it whatever it takes."
Shukri believes that organisations should ease the process for community members to be part of their organisations by reviewing their procurement policies or creating positions or consultancies that are tailored to their needs (with specific criteria). She believes that having experiences as "consultants" rather than "volunteers" on their CVs would greatly impact community activists' future possibilities. In addition, she noticed that many health professionals, social workers, etc. are often still oblivious to the issue. Shukri believes that national Governments should make sure that people in these positions receive the adequate training and ensure that they connect with community members who have useful experience.
"Governments have yet to realise the added value that community members possess and could bring into the fight against FGM."