EIGE report: Estimation of girls at risk of FGM in 4 EU countries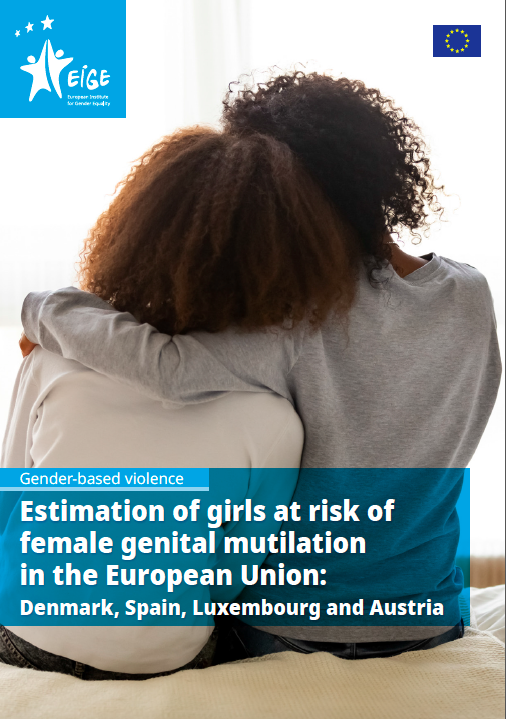 This report published by the European Institute of Gender Equality (EIGE) shows the estimated number of girls at risk of Female Genital Mutilation (FGM) in Denmark, Spain, Luxembourg and Austria. 
The study takes into account new patterns of migration in these four countries to estimate the number of girls at risk. It presents a high-risk scenario, assuming that the process of migration has no impact on FGM prevalence, and a low-risk scenario, which assumes that the migration and acculturation processes influence the prevalence of FGM on first and second-generation migrants. 
The estimations find that increases in the number of migrants from FGM-practising countries since 2011 has pushed up the number of girls at risk in Spain, Luxembourg and Austria, however, community opposition is growing. 

The study also examined FGM-related policies and legislation, strong in all four countries of EIGE's study, and shares recommendations for EU Member States in order to eliminate FGM, such as providing specialised training to professionals in sectors dealing with affected communities, such as healthcare, education, law enforcement and child protection, asylum and migration. EIGE also recommends countries implement national registration systems to record cases of FGM, invest in grassroots campaigns, and recognise FGM as a form of gender-based persecution in the asylum system.

End FGM EU participated in the work towards this report aiming to support the European institutions and all EU Member States by providing more accurate qualitative and quantitative information on FGM and its risks among girls, taking into account new patterns of migration. To achieve this, EIGE's 2018 methodology was applied to four additional Member States: Denmark, Spain, Luxembourg and Austria. 
Together with the report, you can find the European Commission's Myth Busting FGM Factsheet, the Step-by-Step Guide of the study, and the Factsheet for each of the countries of the study. 

Find out more about it here.