What have our amazing Ambassadors been up to?
In the last few months, the Ambassadors took part in many events and did amazing things! Let's see what they have been up to…
Psychotherapist sessions with Dr Leyla Hussein
At End FGM EU, we know that the well-being and mental health of our Ambassadors is essential. That's why, during the Spring, the Network organised sessions for them with Dr Leyla Hussein, a psychotherapist.
One of the main objectives of these sessions was to mentally support our Ambassadors and Youth Ambassadors. It was important for us to provide a support system. They had private sessions with Dr Leyla Hussein through April and May. The sessions went well, and it was appreciated on both sides to have safe spaces to have safe spaces to discuss difficult situations.


A new feminist podcast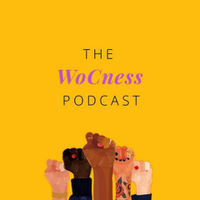 Hadeel Elshak started her own feminist podcast with some of her friends: the WoCness podcast!

The WoCness podcast is a platform for women of colour to discuss sociopolitical issues that affect the intersections of their identity. Hosted by Meena, Stacey, Hadeel, Khadija, Charis and Jess. They recognise how powerful women of colour's spaces give rise to the feeling of empowerment, therefore expanding these spaces is imperative to express the voices of the unheard.
Click here to listen to it!

#endFGMmyths: FGM is a gender equality issue because...
Our 2020 Annual Campaign is all about debunking myths and misconceptions about FGM: a new myth every month. In July, we are answering the question: "Is FGM a gender equality issue?".
Some of our Ambassadors are helping us explaining why the answer is yes!
You can already read Wedad Almizori's point of view, but follow us on social media to read the others quotes, too!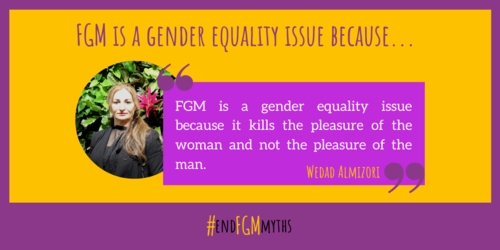 Working in Senegal to end FGM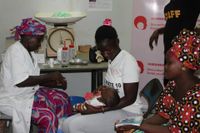 In Senegal , Sister Fa has been supporting communities facing Covid19 and continues to actively work to combat FGM in affected communities.
Since the long holidays are the most privileged moments to practise FGM, she intends to put communities at the front to protect their children.

How? With radio broadcasts and the sponsorship of young girls in Boutegole! The sponsors will follow up vaccinations and take care of the well-being of the newborns.
"Once a Survivor, Twice a Victim"

An article on BAME Maternity Birthing With Colour speaks about Alya Harding's work as an anti-FGM activist!
The article is about FGM in the UK and her upcoming workshop with the organisation. You can read the article here.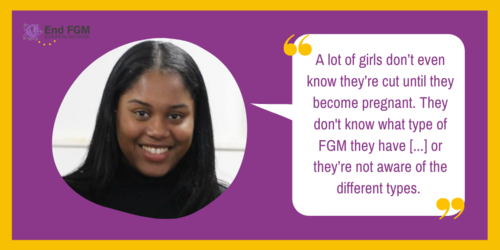 Female Genital Mutilation in the Time of Covid-19
On 7 July, AkiDwa, our Irish Member, organised a conference called "Female Genital Mutilation in the Time of COVID-19".
The aim of the conference was to look at and discuss what can be done to protect girls at this time, and explore how women who need to access services during the lockdown can be reached and supported.

Isatou Barry was one of the Speakers: you can listen to her speach in the recording of the Webinar!

Launch of the Portuguese version of the Youth Engagement Manifesto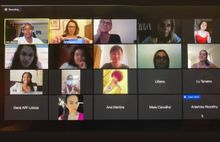 On 15 July, Ana Só and Fatu Banora hosted an Online Workshop to launch the Portuguese version of the Youth Engagement Manifesto.
The goal was to discuss with young people about the importance of involving youth in ending FGM.
If you speak Portuguese and want to know more about their amazing work, you can also read this article published on Público: "Young activists from FGM-affected communities are taking the floor"!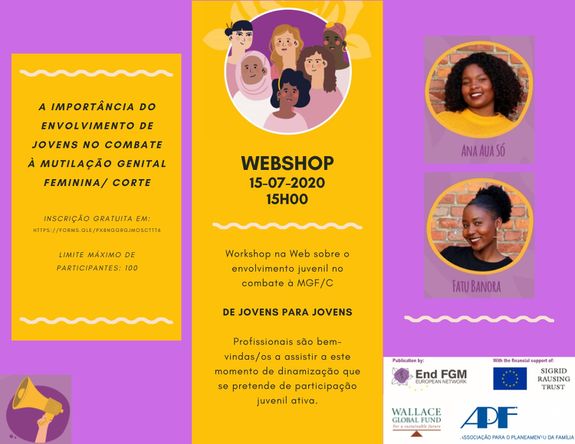 Certificated Change Agents
On 27 June, in Paris, Roukiatou Sissoko and Fatimata Dia received their certifcate as Change Agents.

Click here to find out more!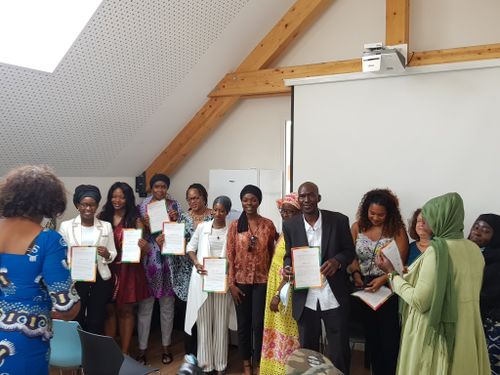 Raising awareness and supporting women with the ACCESS Project

Aminata Bah is working on the ACCESS Project with FORWARD UK, to raise awareness and support immigrant women who are victims of violence.

She has several outreach sessions planned on Zoom, with 2 of her colleagues who are also involved in the fight against FGM.