What are the End FGM EU Ambassadors up to?
Let's have a look at everything our Ambassadors and Youth Ambassadors have been up to in the first quarter of 2022.
January 2022
Since 2021, our Youth Ambassadors Amal Hussein has been part of the Tuwezeshe Fellowship and led her own research on FGM among youth in Spain. The Fellowship is a feminist leadership programme seeking to inspire a generation of young African women to act collectively in the political & civil sphere against GBV.
She has brought important information and knowledge on this question and the best ways to support survivors and affected communities. To close the project, Amal Hussein and 2 other fellows have shared their recommendations with the FEMM committee Chair and Vice-Chair Robert Biedron, Eugenia Palop, Sylwia Spurek and Maxova Radka.
See here the powerful messages shared by our Fellows here.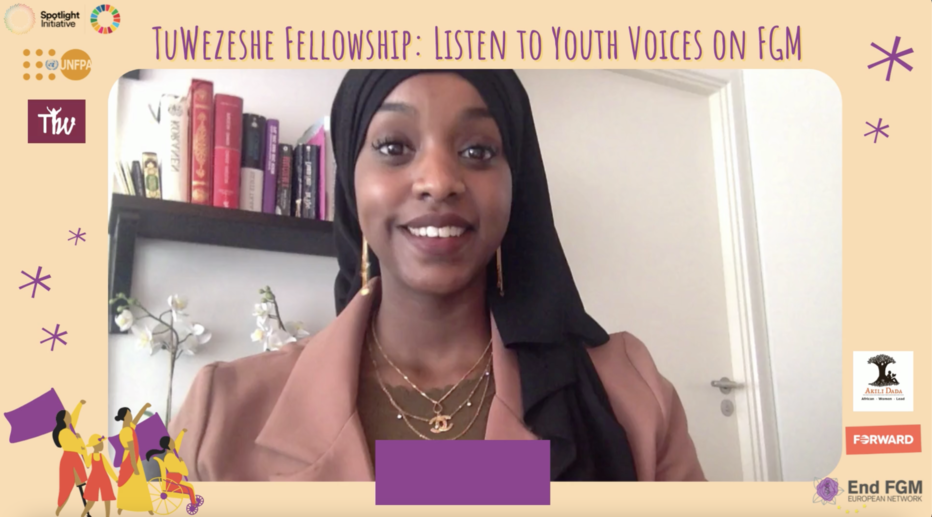 February 2022
Increased participation of our Senior and Youth Ambassadors is an important goal that End FGM EU is working intensely on achieving. It has been a pleasure and honour to welcome Cynthia Njeri Karanja, Rodrigue Bukungu and Amal Hussein to join the launching event of our campaign on the 4th of February. Focused on Community Leadership and engagement, our event has brought the expertise of our Senior and Youth Ambassadors to discuss working and ending FGM with FGM-affected communities. More importantly, it was emphasized that working with men and boys should also be an important strategy to work on to increase the long-term impact of tackling FGM.
Alya Harding, our Youth Ambassadors, was invited to participate and speak at the International Pharmaceutical Students' Federation Conference: "Ending Female Genital Mutilation/Cutting: What can be done, and what has been done?" Since Alya has been working in raising awareness among young people and university students on the issue of FGM, she had the opportunity to share her knowledge on this question. She explained what is FGM and why it is being practised, but also presented the current good practices that we promote to end FGM and increase youth involvement.
On the 5th of February, our Senior Ambassador Sano Fati was invited to join a conference to discuss FGM and the best ways to engage affected communities. The event was in Moita, a Portuguese city in which FGM-affected communities live.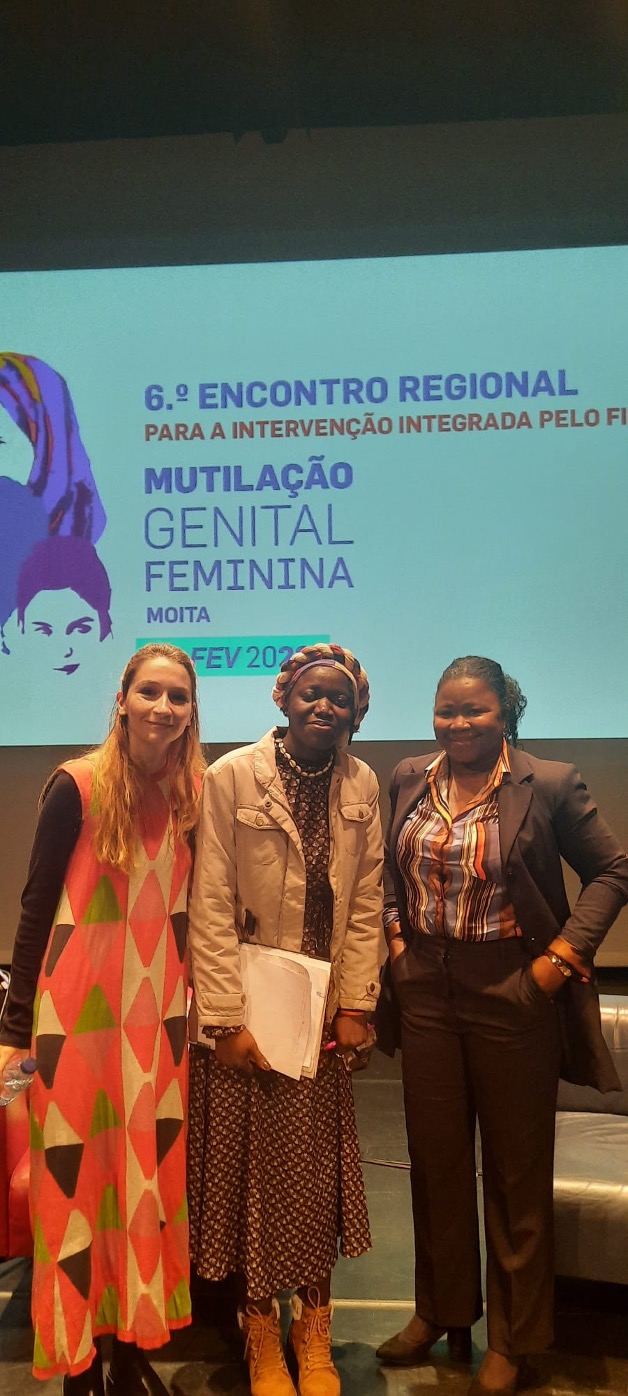 She also gave an interview to the Portuguese journal Jornale Agora to discuss FGM and migration and how the Ambassadors programme is bringing to her activism.

End FGM EU has been invited to join the newly launched video by Commissioner Dalli to raise-awareness on violence against FGM. Amal Hussein was able join the shoot and fly to Brussels to participate in the video! It was important for her to represent the voices of young women from FGM-affected communities and ensure their visibility in the video.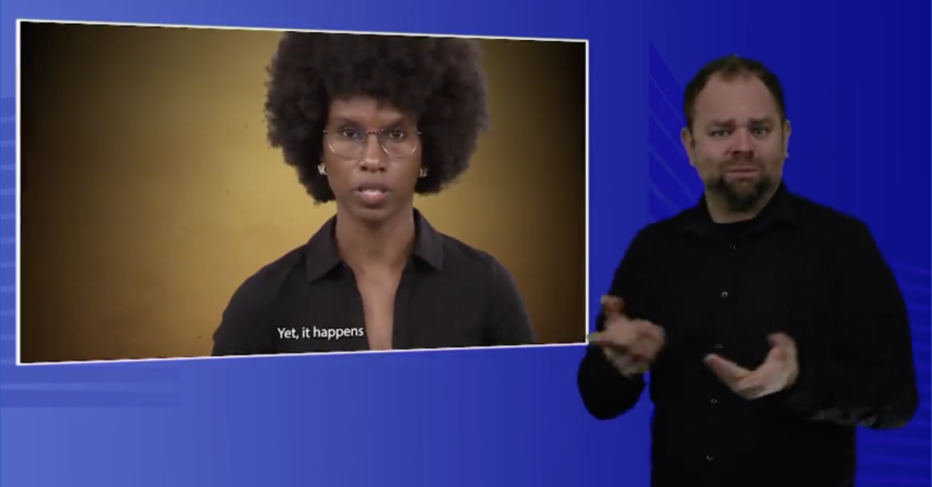 March 2022
Engaging men against FGM has always been an important topic carried out by our Ambassador Rodrigue Bukungu. That is why he was invited as a key speaker to the Global Platform for Action to End FGM/C event at the CSW66. He has had the opportunity to discuss challenges in engaging men, but also gave tips and suggestions on how organisations could expand their target group to men and boys when raising awareness of FGM.
On the 8th of March 2022, Sona Fati was in a school to discuss FGM and to raise awareness among young people on this issue.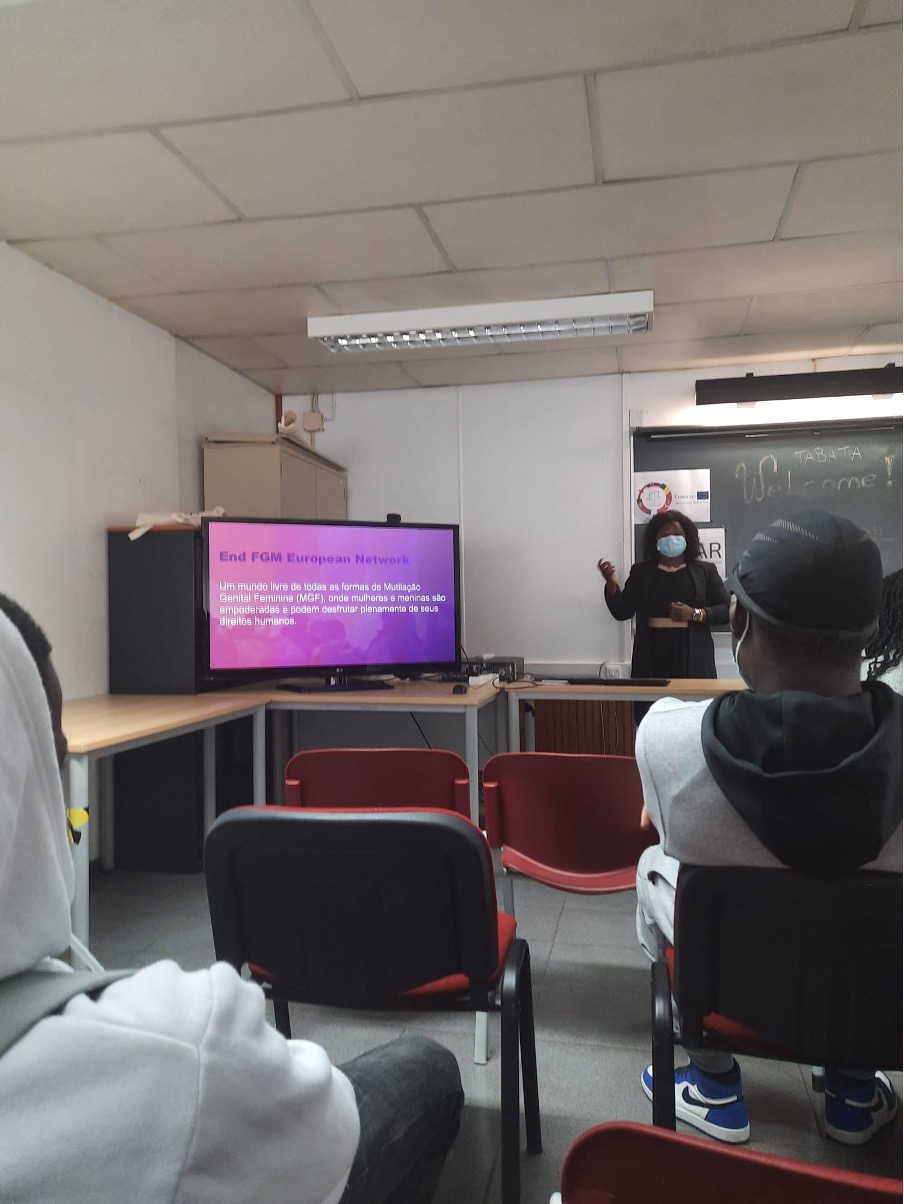 In March 2022, Alya Harding celebrated International Women's Day and insisted on the need to discuss FGM and GBV on Campus by publishing their #FGMoncampus report 2022.
Using the work and progress made to end FGM by 2030 (UN Goal) as a foundation, this International Women's Day 2022 #Breakthebias and UN "Gender equality today for a sustainable tomorrow", we are happy to announce the #FGMonCampus report is now available.
Valued Minds are so excited to share their first report with you all and are so appreciative of your continued support of their work. This campaign would not have been possible without the partnership of FORWARD UK. The campaign was launched on the International Day of Zero Tolerance for FGM 2021 "No Time Global Inaction, Unite, Fund, and Act to End Female Genital Mutilation".  
The Report Outline:
What is FGM and why it is a Global issue
How to join the fight to end FGM: Investing, Allyship & Training
Student-led advocacy addressing VAWG on campus
Pushing for statutory guidance for FGM on Campus 
The need to increase investment in youth advocacy in ending VAWG
On the 31st of March, our member MIGS organised an important conference on "Amplifying women's voices from marginalised communities in Cyprus" and was excited to invite our Senior Ambassador Aminata Bah to join the event. During this event, MIGS brought together civil society and MEPs, on the inclusion of women's voices in political decision-making, with an emphasis on groups of women and communities whose voices are usually marginalised in public discourse. Facilitated by Myria Vassiliadou – Former EU Anti-Trafficking Coordinator – Aminata Bah spoke about the role of civil society and community engagement to advocate and build advocacy messages to end FGM. With her years of experience with End FGM EU and at the grassroots level, Aminata Bah brought an important perspective in working with migrant people and especially FGM-affected communities to better support them.
On Friday, March 25, 2022, our Senior Ambassador Mohamed Mahmoud Marzoug participated in the exhibition opening of the new Sudanese community headquarters in Berlin. He distributed brochures and instructions related to the fight against FGM, and led a conversation with the participants to think about, such as, what do you think about the practice of FGM? Do you want to cut your daughters? Do you think that FGM is from religion?. All participants were aware that FGM violated women's rights and enjoyed the open conversation on the topic. The event was successful and our Ambassador is proud of the work he achieved!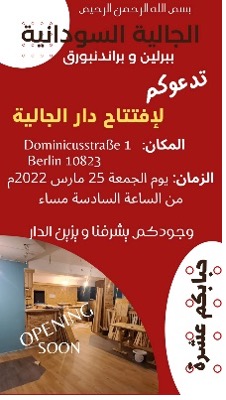 Protecting girls when going on holidays is a priority in the Netherlands and for our Ambassador Ahlam Aziz. On the 3rd of March 2022, she led an activity in Arabic on FGM with communities from the Region of the Hague. Altogether they learned the basics of FGM and the law in The Netherlands.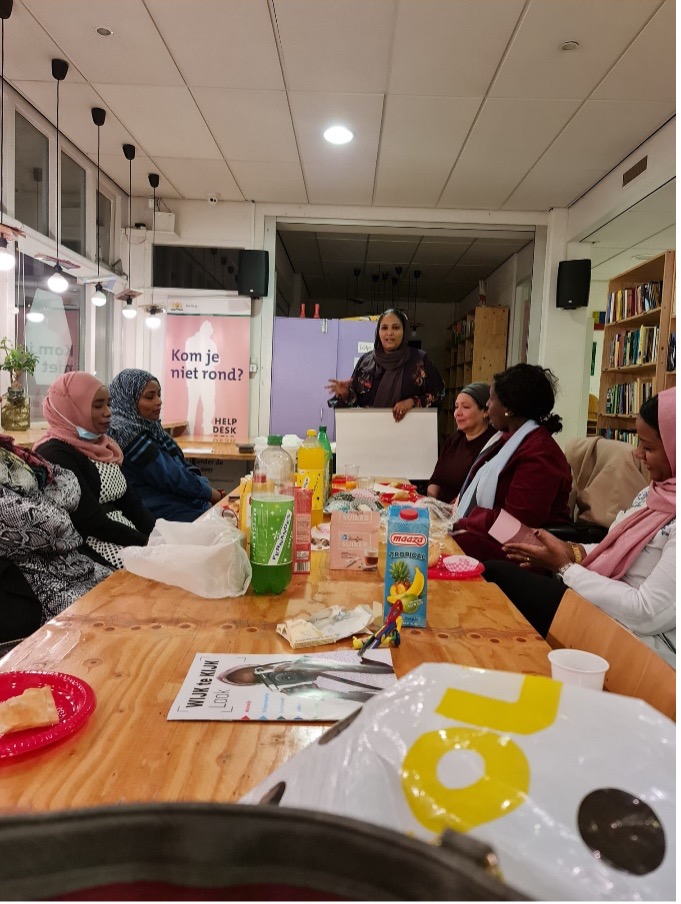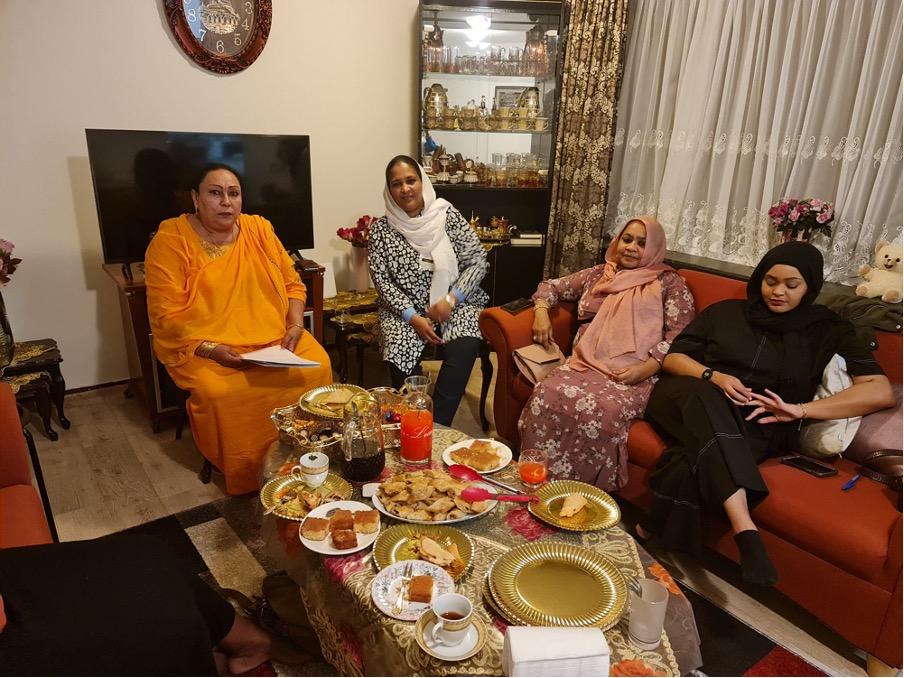 Since January, our Youth Ambassadors part of the Share Innovations project with IPPF have been taking the lead on our social media and sharing their content! Stay tuned for a unique next workshop coming in April!