WASSU Foundation launches a crowdfunding to end FGM in The Gambia
Wassu Foundation and Wassu Gambia Kafo (WGK) are launching a crowdfunding campaign to end Female Genital Mutilation (FGM) in The Gambia.
Wassu Foundation and our partner Wassu Gambia Kafo (WGK), with who the Wassu Foundation have been working for over twenty years within the framework of the Transnational Observatory for the Study and Prevention of Harmful Traditional Practices, are launching a crowdfunding campaign to promote the abandonment of FGM in The Gambia. The campaign "Empowering African Women through the Knowledge Transfer" will raise funds to finance awareness-raising actions on prevention and care for those who have suffered it, and it will target Gambian women leaders.
Women are fundamental actors in the abandonment of the practice due to the role they play in its perpetuation as tradition's gatekeepers. For this reason, they want to implement actions where women can respectfully rethink their perception of the practice, with the knowledge provided by scientific evidence and through the exchange of personal experiences.
Do you want to join? With your donation, you will be funding awareness-raising actions in the regions of Central River Region and West Coast Region, two strategic locations for the high prevalence of FGM (78% and 61% respectively). One hundred twenty women will benefit from these workshops, and they will later act as multipliers of the information spreading the word within their communities, reaching a public of more than 600 key social agents.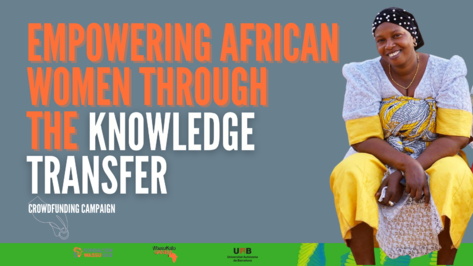 Want to learn more? Check their web or press play:
CROWDFUNDING Empowering African women through the knowledge transfer