The new generation of Ambassadors has arrived!
The second phase of the Ambassadors Programme was officially launched on the 9th and 10th of November in Brussels!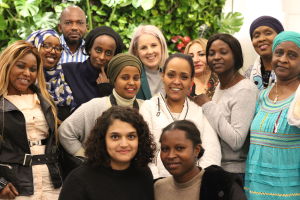 This second generation includes 11 Ambassadors who are bringing with them their energy and expertise to end FGM! Our first face-to-face meeting was made of a lot of questions, dialogues and laughs. They are now all officially ready to start their new journey as Ambassadors of the End FGM European Network.
Psychotherapist and social activist against FGM Leyla Hussein, was present on the first day of training to introduce the Ambassadors to Self-care, emotional well-being and Mental Health. She explored and explained the importance of self-care to be an activist in a safe way with an engaging audience.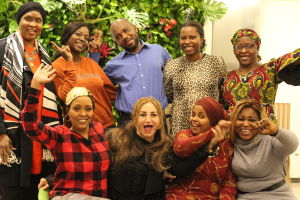 As activists, change agents, community leaders and now Ambassadors, we want them to feel empowered and able to take care of themselves. Indeed, we are all aware of the challenges that are strongly linked to our everyday life. Giving tools and tips to our Ambassadors to take care of themselves first, to keep on being driving forces for changes and against FGM and VAWG within their communities and at national and regional level, was an important part of the phase 2 of the programme.
Get ready to know more about them soon!