TERRE DES FEMMES: Connecting with committed activists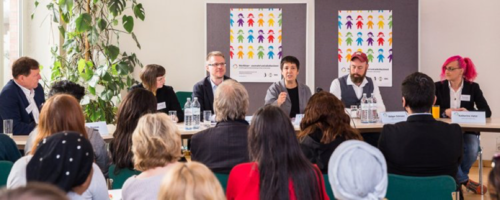 TERRE DES FEMMES regularly implements various activities and projects to raise awareness on FGM around the year.
For instance, as part of the EU-wide projects "Let's CHANGE" and "Gender ABC", TDF organised the third Community-Grillfest (in English "community BBQ feast") for migrant communities. Supported by a diverse stage show and a barbecue buffet that lived up to all culinary wishes, the feast provided the attending CHANGE Agents and Trainers as well as interested people and visitors of the garden with the opportunity to network and talk about issues like child protection, prevention of violence against women and traditional practices and especially, female genital mutilation (FGM).
For more information, please visit TERRE DES FEMMES website here.
Apart from these community networking events, we also started a new joint awareness-raising campaign with two other Germany-based human rights organisations. On the occasion of the worldwide day of genital autonomy (WWDOGA) on the 7th of May, TERRE DES FEMMES, Projekt 100% Mensch and MOGiS e.V. invited to a press conference in Berlin. Download the campaign flyer here!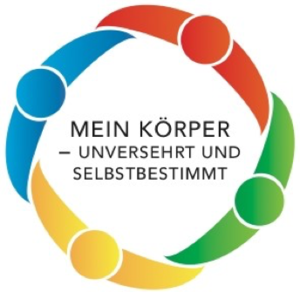 The press conference served as a starting point for the one-year campaign "Mein Körper – Unversehrt und Selbstbestimmt". The campaign advocates the genital autonomy of children and opposes all kinds of non-medical and unnecessary interventions on their genitalia. The three campaigning organisations demand a prohibition of female genital mutilation (FGM), an abolishment of male circumcision as well as forced genital allocations on intersexual and transgender children. The aim of the campaign is to sensitise society and raise awareness that the subject of genital mutilation affects society as a whole. For more info on the press conference and the campaign in general visit our website here.
On the picture from left to right: Brian Thomas (Moderator), Charlotte Weil (TERRE DES FEMMES), Victor Schiering (MOGiS), Seyran Ates (lawyer, Muslim femisist and founder of the Ibn-Rush-Goethe-Mosque), Holger Edmaier (Projekt 100% Mensch) and Katharina Vater (InTra* counsellor). photo: © Martin Funck