​TERRE DES FEMMES - A Germany-wide book campaign
TERRE DES FEMMES organised their annual Germany-wide book campaign on FGM and promoted the movie "In Search".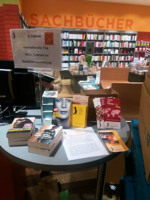 The book table aims to provide knowledge about the practice and tips for independent reading. With a nationwide call for participation, TERRE DES FEMMES drew attention to the International Day of Zero Tolerance.
Activists, interested parties, bookstores and libraries were able to find out more about the campaign on the TERRE DES FEMMES website.
In addition, TDF provided a free flyer package with various informative materials: the participants in the campaign were able to pass on basic knowledge about the practice and TDF's work in this field.
There was the opportunity to learn about FGM from a literature point of view, getting to know autobiographies or scientific dissertations and sharing suggestions.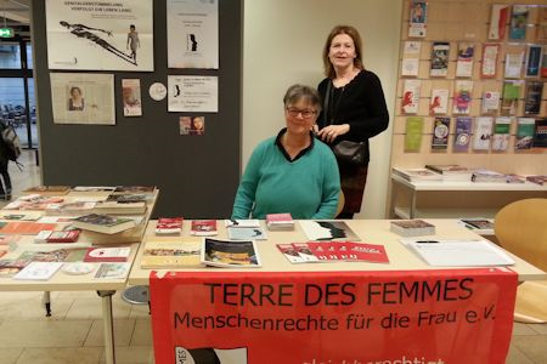 "In Search" premiere
The 6th of February was also the release day of the movie "In Search", created in cooperation with TERRE DES FEMMES. In the courageous self-portrait, Magoko clarifies the still taboo topic of FGM. She gives personal insights into her life and talks to others affected. TERRE DES FEMMES gave away ten free tickets nationwide for the premiere.