Take action! Help us increase EU funding for gender equality
Download the Rights and Values Toolkit // Letter template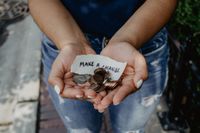 Dear fellow gender equality professionals,
The EU and its Member States are currently discussing the next Multiannual Financial Framework (MFF) 2021-2027, meaning the overall EU Budget for the next 7 years. The next EU Summit will take place on 12-13 December. The result of this discussion will automatically influence the amounts dedicated to each of the instruments of the MFF.
Within the MFF, the Citizens, Equality, Rights and Values Programme is going to be the main instrument to fund civil society organisations promoting EU Values in the EU, including gender equality and combating gender-based violence.
OBJECTIVE: We want to call on the EU Member States to increase the overall amount allocated to the Citizens, Equality, Rights and Values Programme, particularly for civil society organisations, and to allocate sufficient and earmarked funding for gender equality and combating gender-based violence within this Programme. Note that the European Parliament has already agreed on such increases and we now want the Council to follow the same direction. The exact demands are included in the attached letter.
Amongst these budget lines is the successor of the DAPHNE programme that some of you benefitted from… so this funding is essential to the work we do and directly impacts future potential funding opportunities for you and thus the fight to end FGM in Europe.
ACTION: We need your HELP to reach out to the relevant ministries in your government and ask them to take up our recommendations. To support you in doing that easily, we have drafted
A toolkit (download here above) explaining the MFF and current process underway, draft tweets for social media (I will email you with links to the online letter soon)
A template email (attached) you can use (and translate) when contacting your governments – please adapt as seems best for your context
A letter (attached) containing the key recommendations we have addressed to the governments of the EU Member States. It has been signed by 11 civil society networks (representing over 520 organisations) working on women's rights, gender equality and combating gender-based violence.
Practical details: You can adapt the highlighted elements (title/name of the person you're sending the letter to, name of the country, date). Please transform the document into a PDF before sending it.
Action in collaboration with: Business and Professional Women Europe, Center for Reproductive Rights, COFACE Families Europe, End FGM EUropean Network, European Women's Lobby (EWL), Social Platform, Inclusion Europe, International Planned Parenthood Federation – European Network, Platform for International Cooperation on Undocumented Migrants, WAVE Network (Women Against Violence Europe) and European Network for the Work with Perpetrators of Domestic Violence (WWP EN).
Photo credit: Kat Yukawa / Unsplash