Sneak peek at the activities of the new Ambassadors
Aminata Bah – Involving the Guinean communities in the fight against FGM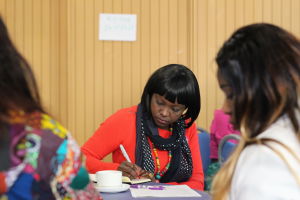 In July, Aminata closed the project "FGM and safeguarding children" with her community-based charity, called La Fraternite UK. The project consisted on running community meetings and workshops to sensitise people and the Guinean community about the danger of FGM and other child protection issues. They involved professionals to deliver the sessions workshops, that took place in cities where the Guinean community is more represented, such as London and Birmingham. In September, La Fraternite started off a support group to help connect women, with meetings every 4 to 6 weeks, where they could talk about several issues that affect women and link them to support services
Congrats to our Ambassador!
Isatou Barry – Building bridges between Germany and the Gambia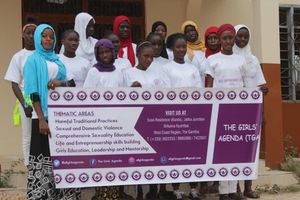 Isatou Barry is a strong activist against FGM and our Ambassador brining information on FGM in Gambia. Not only is Isatou an activist community leader against FGM in Germany, where she lives, but also in within her community in Gambia. The group's name "Girls Agenda" and she is right, we need to involve the next generation into our agenda to end FGM!
Isatou started to organise activities against FGM and involved religious men, doctors and midwife to explain the impact of FGM on girls. The activities also aim at giving enough information to the religious leaders for them to speak up and publicly stand against FGM.
Sister Fa – The arts & music, powerful tool to end FGM and violence against women and girls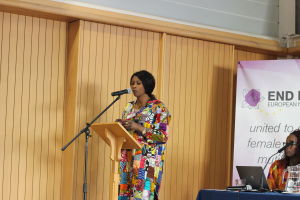 Fatou Diatta, aka Sister Fa, has been an Ambassador for the past 3 years and an anti-FGM activist for more than 10 years. You can find here a past article we made on her work in Senegal to raise awareness on FGM while building bridges with Germany to strengthen the fight against FGM.
Sister Fa is keeping up with her work in Senegal, WATCH HERE to learn more about it!
Her engagement to end FGM through art and music is crucial and she had the opportunity to share it with the participants of our co-organised conference in London. She received a warm welcome and supported to keep on working in Senegal.