Save a Girl Save a Generation's project: Safe in Nairobi
"Safe in Nairobi": a project that creates a safe space for Survivors of FGM & GBV in Kenya
Save a Girl Save a Generation is an international organization founded by African women who want to fight against Gender-Based Violence.
The first project in Kenya is "Safe In Nairobi," which consists of a temporary shelter for women in an emergency due to Gender-Based Violence (GBV). Their focus is on female Survivors of Female Genital Mutilation (FGM) and forced marriages (FM) under threat due to Gender-Based Violence in the domestic environment.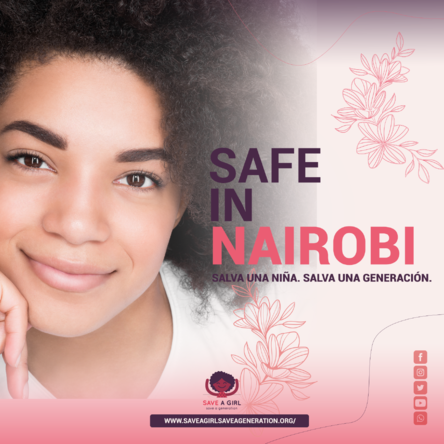 "Safe in Nairobi" is a safe space that provides relief and an opportunity to heal and recover while looking for alternatives to start a new life away from violence. The survivors will have accommodation, food, basic needs, and the assistance of a house manager and a social worker.
In addition, they will have the opportunity to learn and talk about FGM since, in their communities, it is usually taboo. If they are not allowed to talk about the problem, they will not be able to understand all the riskSavs that come with the custom. The time in the shelter is a chance to sensitize FGM and create a long-term impact on their communities. They can be change-makers when returning to their communities, breaking the circle of FGM and early forced marriages.
To make this project possible, support their crowdfunding campaign at this link.