Our Knowledge Sharing Event for 2022!
The Knowledge Sharing Event is always an exciting moment for the End FGM European Network and our Members, as it is a great opportunity to learn from one another and share ideas, knowledge and expertise on FGM and gender-based violence! 
On the 22nd of June and right after the General Assembly of our Network, our Members gathered in Brussels for the Knowledge Sharing Event for 2022 and for a full day of workshops and activities.
First of all, a workshop about stress management and increasing resilience in a professional environment was offered by Julie Daenen from Mensura giving useful information and tips to our Members who where actively involved in the discussions created around this significant mental health topic as well. Moreover, a workshop on Intersectionality & Unconscious Bias was offered by Isma Benboulerbah, the Coordinator of Programmes of End FGM EU and Myriam Mhamedi, the Communications Office of End FGM EU.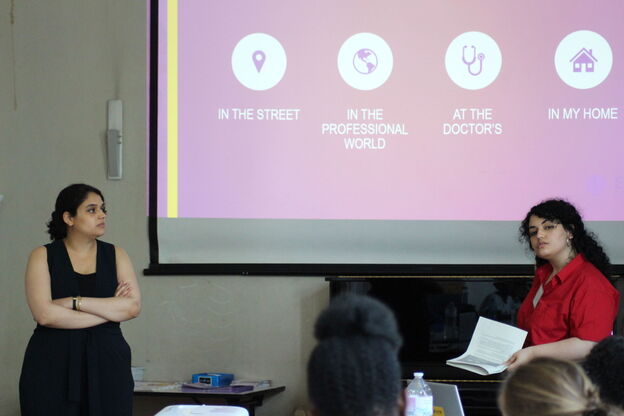 Our Members took over with some exciting workshops of their own! 
AIDOS, APF and Medicos del Mundo Spain presented to the rest of the Members the Mind the Gap project, while the National FGM Centre presented their work and specific strategies toward ending FGM and other harmful practices.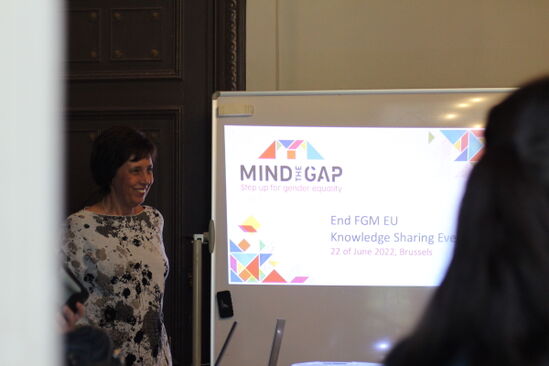 Furthermore, two more workshops took place, the "Détectomètre" and a workshop on storytelling, both organised and offered by GAMS Belgium.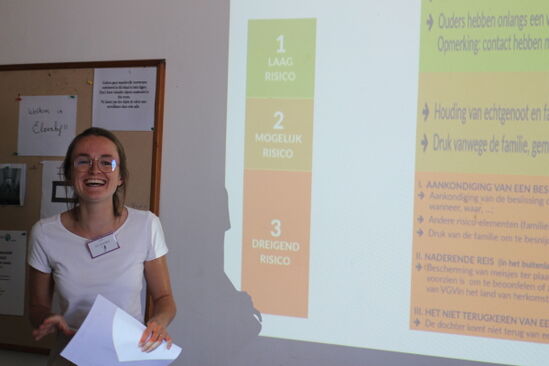 At End FGM European Network we value our Members' participation and try and create more spaces for all of the exchanges and learn from their expertise and experiences combatting FGM. It is a key priority of ours to strengthen the capacity, outreach, visibility, and sustainability of End FGM EU and our Members. The Knowledge Sharing Event 2022 with all these workshops on stress management, education on gender equality, learning ways to end harmful practices, increasing one's knowledge on intersectionality, understanding how to create the best storytelling and new innovations our Members have developed was a day full of discussions, debate, exchanges and increasing together with the way we work within our own organisations. Moments of networking and exchanging knowledge as this one bring us closer to ending FGM!