Our Ambassadors getting the word out!
During the past months, our Ambassadors continued to spread awareness on FGM! Three of them had their own panel at our General Assembly, while two of them spoke during interesting online events!
Alya Harding at the #EUchildforum
From 29 September to 1 October, there has been the 13th edition of the European Forum on the rights of the child: "Delivering for children: towards the European strategy on the rights of the child". The three-day conference saw more than 300 experts connected from all over the world for high-level sessions and interactive workshops.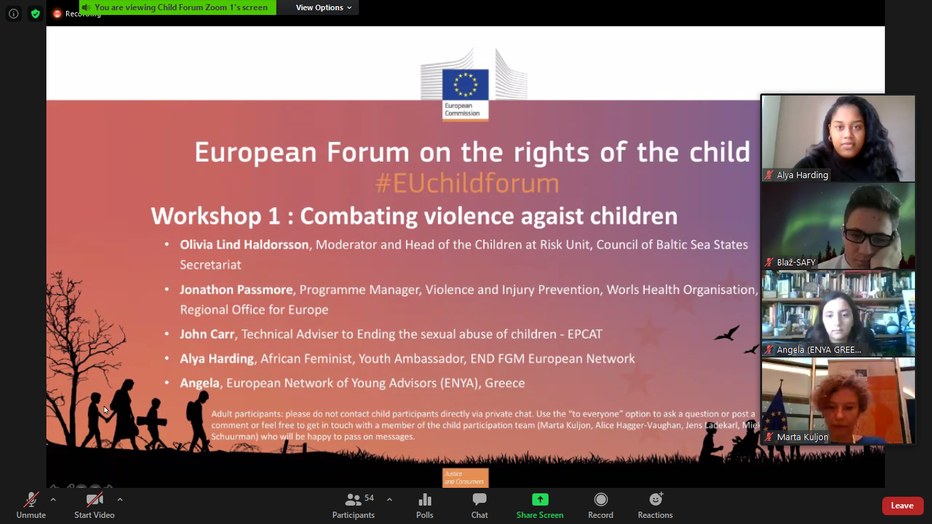 Alya Harding, one of our Youth Ambassadors, spoke during one of the Parallel workshop sessions on 29 September. The workshop, titled "Combating violence against children", was moderated by Olivia Lind Haldorsson, Head of the Children at Risk Unit at the Council of Baltic Sea States Secretariat.

Alya presented the Youth Ambassadors Programme and The Purple Chair videos: she explained why youth engagement is particularly important in ending FGM and what have been the challenges and the opportunities she encountered as a Youth Ambassador for End FGM EU.

You can see the graphic recordings from the event, videos sent by participants and access various publications here.
Isatou Barry at the "FGM in Times of COVID-19" Webinar
On 7 July, AkiDwa, our Irish Member, organised a Webinar on "FGM in Times of COVID-19". The conference looked at and discussed what can be done to protect girls during this pandemic, as well as explore how women who need to access services during the lockdown can be reached and supported.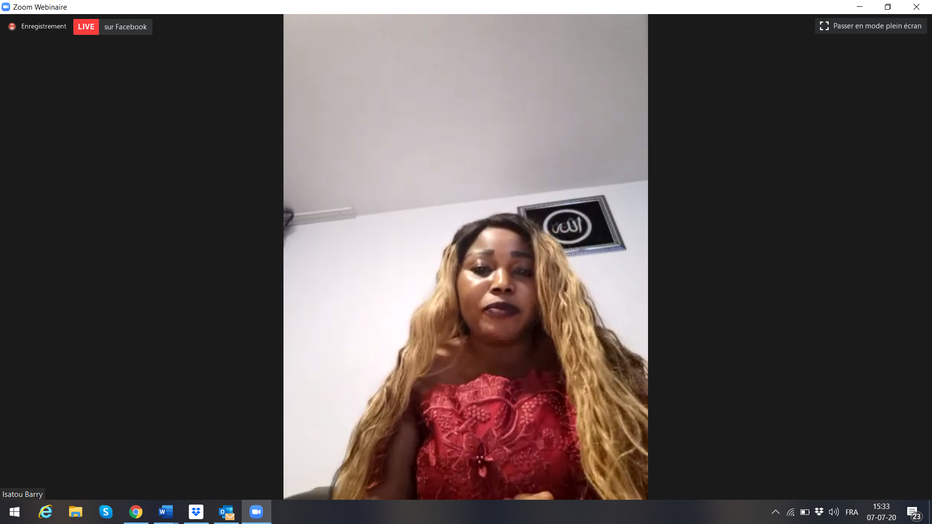 The Webinar was moderated by Dr Caroline Munyi and had as panelists Agnes Leina, Dr Purity Mwendwa and Isatou Barry.
Isatou Barry, one of our Ambassadors, spoke about her experience as an anti-FGM activist and the situation in the Gambia, her country of origin.
You can find the recording of the Webinar here.