Orchid Project - Publishing a Policy Briefing on COVID-19 & FGM
The Policy Briefing, published in September 2020, highlights the gendered impact and significant challenges to the movement to end FGM presented by the global pandemic.

It provides findings on COVID-19's impact on FGM trends, recommendations and mitigating strategies that grassroots organisations and activists are using in response to the pandemic.

Key findings from the briefing include:
Increased rates of FGM reported across East and West Africa as a result of lockdowns;
An urgent lack of FGM integration within COVID-19 response efforts, leaving girls with no recourse to essential prevention, protection and support services;
Shrinking civil society space for FGM organisations and reduced access to funding.
This briefing was developed by Orchid Project's Advocacy & Policy team with contributions and case studies from grassroots partners, Survivors, activists, academics and researchers across West Africa, East Africa & the horn, and Asia.
Read the complete briefing here.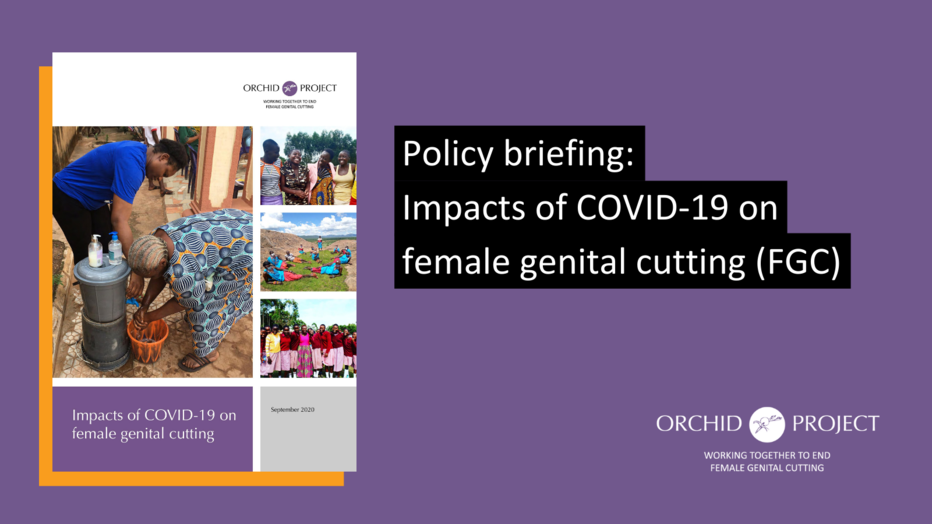 To discover even more about the impact of COVID-19 on women, girls and organisations, you can read End FGM EU Survey!