Lesson Plans by the National FGM Centre
The National FGM Centre, a leading organisation in FGM and other harmful practices, in partnership with the Eve Appeal – a leading Gynae charity – has developed lesson plans for schools focusing on FGM and Gynae health as part of the 'Know Your Body' series. The lesson plans take a health and rights-based approach to teaching FGM and follow a spiral curriculum. Lesson plans have been designed so that any teacher can pick them up and deliver to their class, regardless of their background or training.
Lesson plans come in a pack of teacher's guidance, with a 'script' like wording that can be followed and adapted, a PowerPoint presentation with presenters notes, and an interactive animation to captivate students in a new and innovative way. Lesson plans also provide further information around engaging parents on the lesson plans, as well as frequently asked questions by children.
The National FGM Centre encourages all schools to teach about FGM from the earliest available opportunity to identify and protect girls at risk earlier, empowering the next generation to speak up about the issue.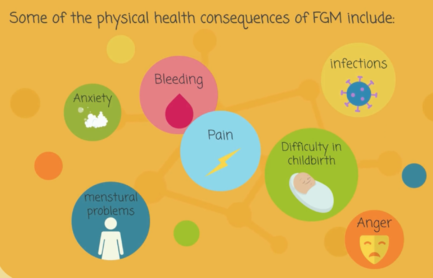 Click here to watch a video presenting the Lesson Plans!
To access the free lesson plans, please visit: http://nationalfgmcentre.org.uk/fgm/school-lesson-plans/
For further resources on FGM and other harmful practices please visit www.nationalfgmcentre.org.uk
For further information or support, please feel free to contact Rohma Ullah, National Lead for Training, Professional Development and Digital on rohma.ullah@nationalfgmcentre.org.uk