​Lessan e.V. - Annual symposium on FGM
Lessan e.V. held its annual symposium on FGM. Main speakers were, among others, MEP Dr. Pierrette Herzberger-Fofanna, Dr. med. Christoph Zerm and Prof. Serigne Mbaye.
At the annual symposium, organized with Jàppoo gUG, the guests gave lectures on EU policies and the legal framework regarding FGM, the writing of medical reports for those affected by FGM and on how to deal with those affected by FGM.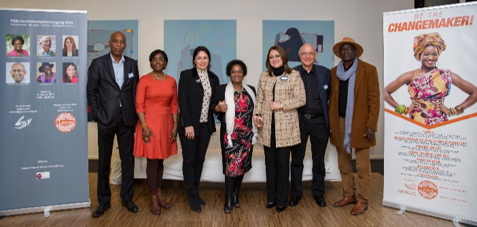 Men Standing Up for Gender Equality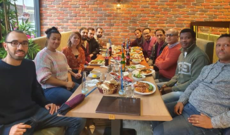 Lessan e.V. is also coordinating the project "Men Standing Up for Gender Equality", to raise awareness and eliminate violence against women and girls. The project tries to eradicate Female Genital Mutilation as well as early, child and forced marriage in affected communities in Hamburg, Berlin and Paris.
It will run for two years and aims to involve men as key persons in the process of eliminating gender-based violence. As part of the project, 30 men from migrant communities will participate in an eight-month training programme. They will in turn raise awareness about gender-based violence within their communities and act as role models in the promotion of gender equality.
The project is funded by the European Commission and implemented with Terre des Femmes and Femmes Entraides et Autonomie.
For more information:
https://lessan.eu/men-standing-up-for-gender-equal...
https://www.facebook.com/lessangroup/