International day of Zero Tolerance for FGM (6th of Feb) : On February 6, GAMS organised a film projection of "Kimbidalé" at Cinéma Aventure in Brussels. Read more here.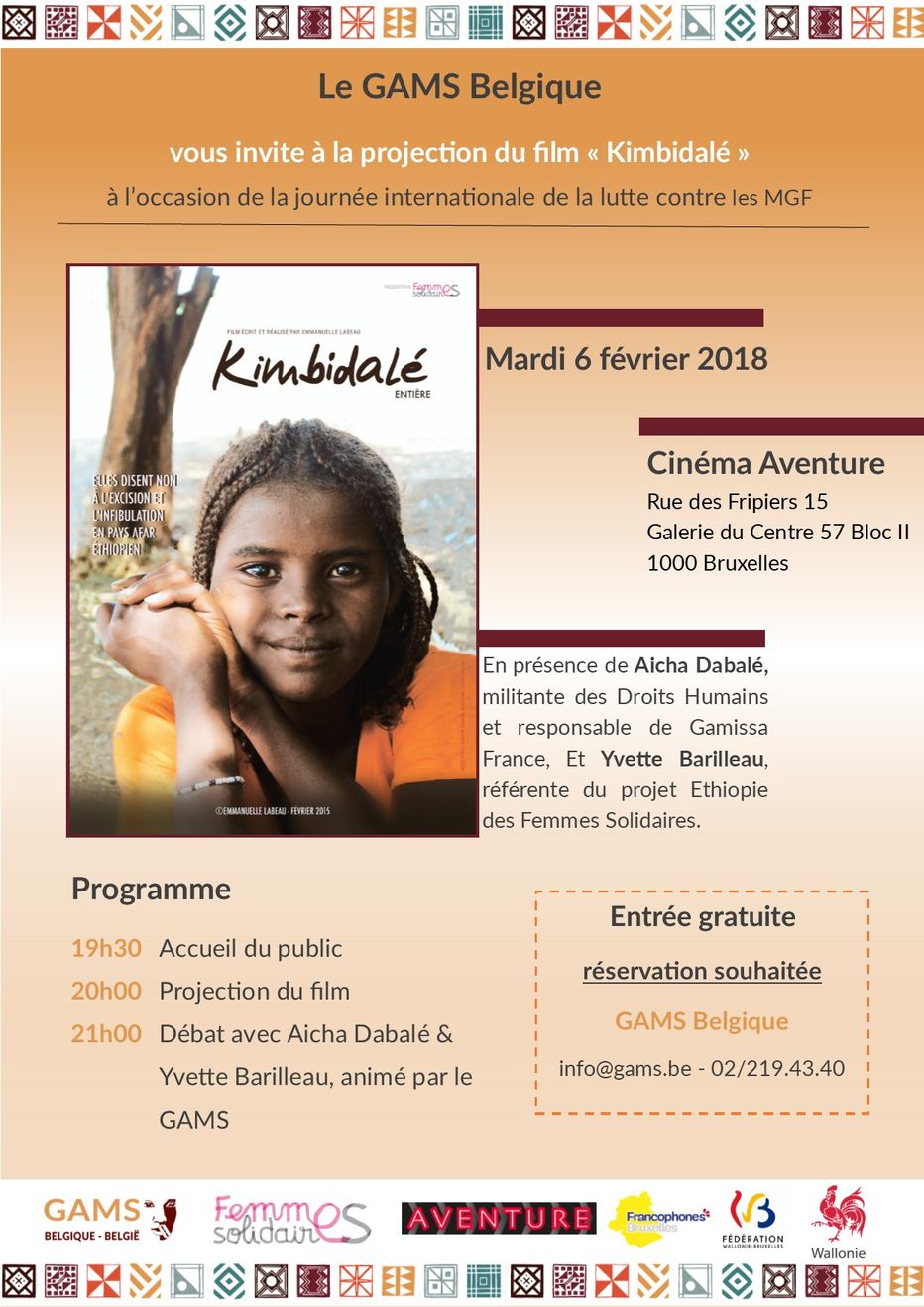 International Women's Day (8th of March) : On the 10th of March, GAMS are presenting a new play : "Et si on pouvait refaire le monde" at la Maison des Cultures et de la Cohésion Sociale de Molenbeek. Read more here.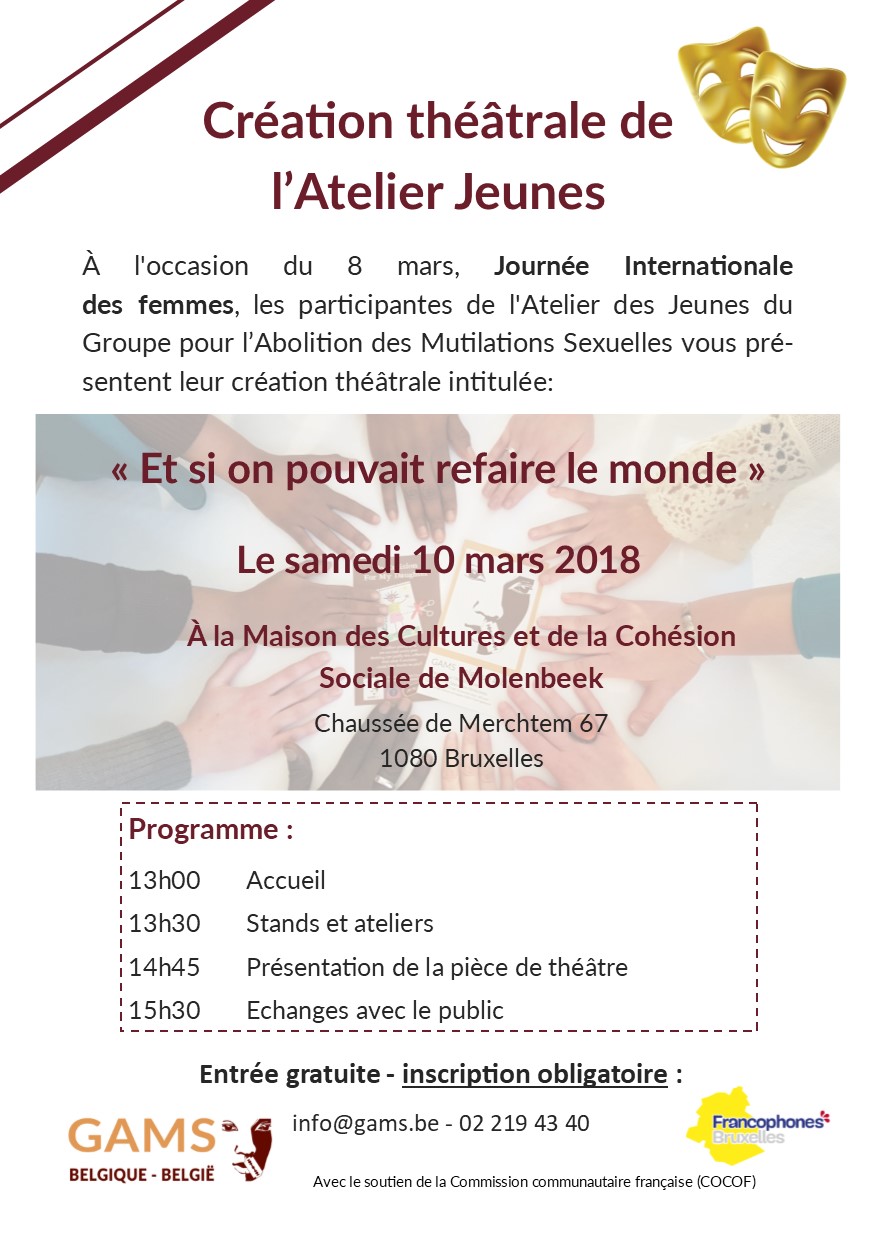 On March 6th, GAMS launched their new duties in Ghent at "De Sloep" offices. Read more here.
New Programmes launched for 2018 : GAMS has conducted a study on the prevalence of Female Genital Mutilation (FGM) in Belgium. The study can be downloaded on their website here.