FSAN - Expanding their network, launching a podcast and more
Our Member FSAN has been busy this first quarter with various activities from expanding their key-persons network, to preparing their new online podcast and their Zero Tolerance Day event.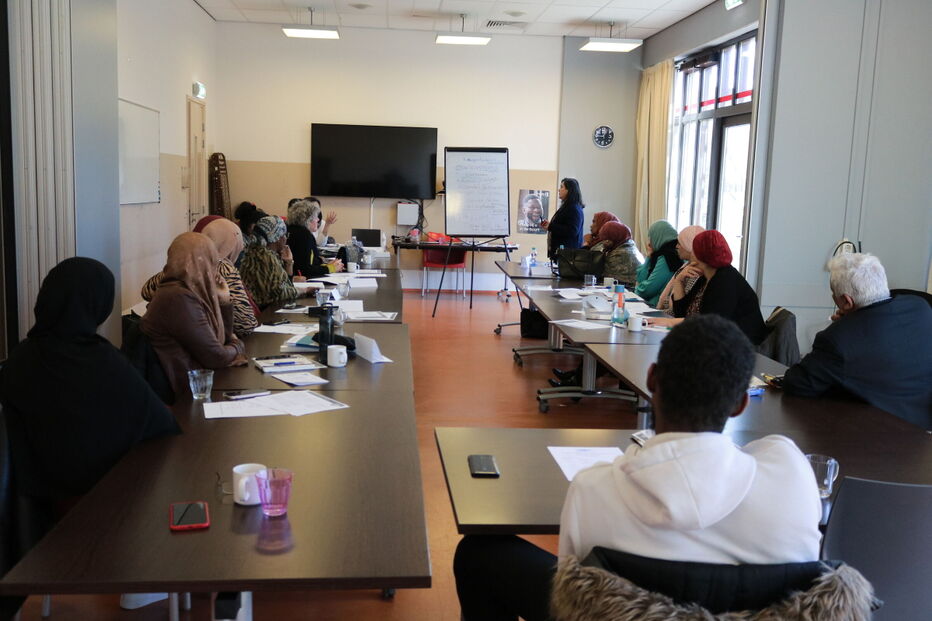 This year, FSAN welcomed 16 new key persons to their network of more than 200 key persons. They followed a 4-days intensive training on FGM, honour-based abuse, forced marriages and abandonment. The key persons play a vital role in the fight against FGM, as they can reshape cultural attitudes on harmful practices within their communities. Through house visits and home conversations, they focus on behavioural changes at a grassroots level, engaging with families at risk and building a bridge with healthcare professionals. The key persons also play a significant role in referring women living with FGM to consultation hours at the municipal health centres.

FSAN will launch a series of podcasts online this year. Their first podcast featured Youssif Ouro-Akonda, a key figure of FGM, who talked about his experience with the problems caused by FGM and the role of men in the fight against FGM. Click here to listen.
FSAN's annual Zero Tolerance Day event organized by Platform 6/2, a collaboration between Plan Nederland, Defence for Children – ECPAT, Federation of Somali Associations in the Netherlands (FSAN) and Pharos, was held this year on 7th of February in Groningen. The convention was hosted by Sense North Netherland with the theme (in)visible through collective action to eliminate FGM. For the first time this year, they tributed a national flag for ZTD representing strength, collaboration and hope for the future.
Visit fsan.nl for future activities and news about their current project.