​FSAN & Pharos – The role of leadership in ending FGM
FSAN and Pharos, in partnership with Amref Flying Doctors, Defence for Children and Plan International Netherlands, organised an event in the Netherlands.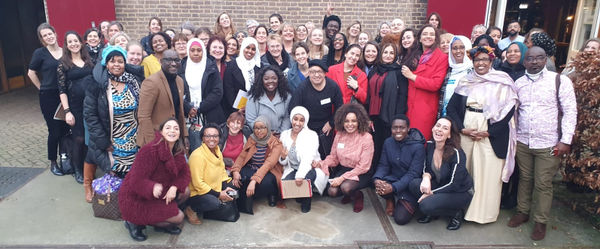 Platform 6/2, consisting of the organisations named here before, celebrated the International Day of Zero Tolerance with an event on the importance of leadership in ending FGM.
The day was divided into three workshops, which all covered the central topic of leadership:
Leadership through knowledge
Giving leadership back in the hands of the clients: Practical tips in making FGM discussable
International leadership – influences across national borders
During these workshops several speakers shared their experiences and efforts in eradicating FGM, including Wedad Almizori, one of the End FGM EU Ambassador and a Change Agent from FSAN. Keynote speakers included Isabelle Diks (member of the Dutch Parliament), Grete Visser (a council member of the city of Nijmegen) and Caroline van Ruitenbeek (the director of the Municipal Health Care Services), who all shared about their efforts in ending FGM.
Approximately 120 people attended, including a wide variety of professionals, community-based organisations and various people from practicing communities.