End FGM EU Director moderates High Level Panel Discussion of the Human Rights Council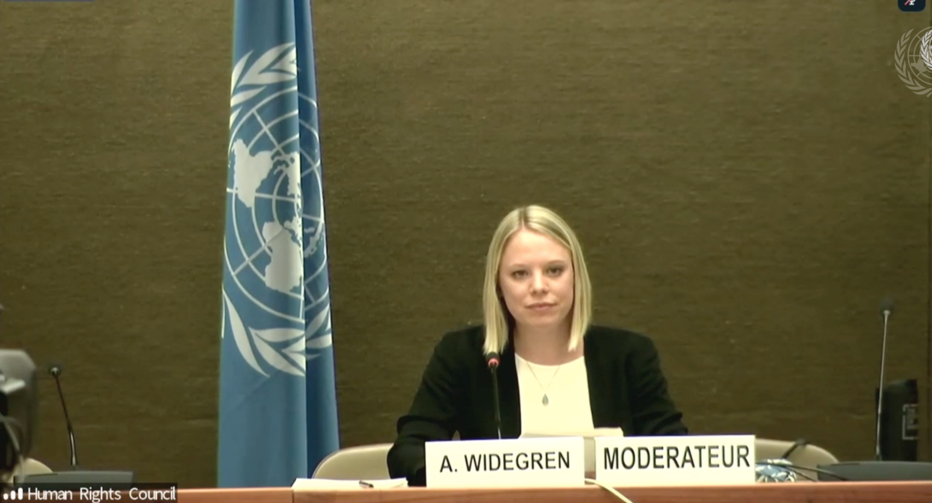 On 23 June, our Director, Anna Widegren, flew to Geneva as she was invited by the United Nations Office of the High Commissioner for Human Rights to facilitate a High-Level Panel discussion on the multisectoral prevention of and response to female genital mutilation, during the 47th session of the Human Rights Council.

The high-level panel provided a platform for countries to highlight commitments, including at the global level, to advocate, influence, mobilise, build and sustain support in the context of the COVID-19 pandemic for human rights-based and gender responsive multisectoral coordination, planning, financial and monitoring arrangements and actions to end the practice of female genital mutilation. The high-level event counted with the participation of the UN High Commissioner for Human Rights, Michelle Bachelet, the President of Burkina Faso, H.E. Roch Marc Christian Kabore, the UNFPA Executive Director Natalia Kanem, the African Union Commissioner for Social Affairs H.E. Amira Elfadil Mohammed Elfadil, and the Indonesian Commission on Violence against Women Commissioner Bahrud Fuad.