End FGM Ambassadors Meeting in Brussels
The Ambassador programme
The End FGM European Network had its annual advocacy meeting with the Ambassadors in Brussels, Belgium on April 28. The Ambassadors are individuals with a personal link to the issue of FGM who have the passion and commitment to speak out against the practice. Ambassadors use their own experiences and community work in order to shed light on the issue of FGM and contribute to the work of the End FGM Network in a volunteer capacity.
The programme aims to increase understanding of FGM through the sharing of personal stories, to empower and foster the mobilisation of communities' representatives in Europe, contribute to advocating for the rights of those affected by FGM at the EU level, and support the Network's work on building bridges between FGM-practising communities in Europe and countries of origin. Over the next months, the Ambassadors will have the opportunity to participate at EU level events and be involved in communication and advocacy activities organised by the Network.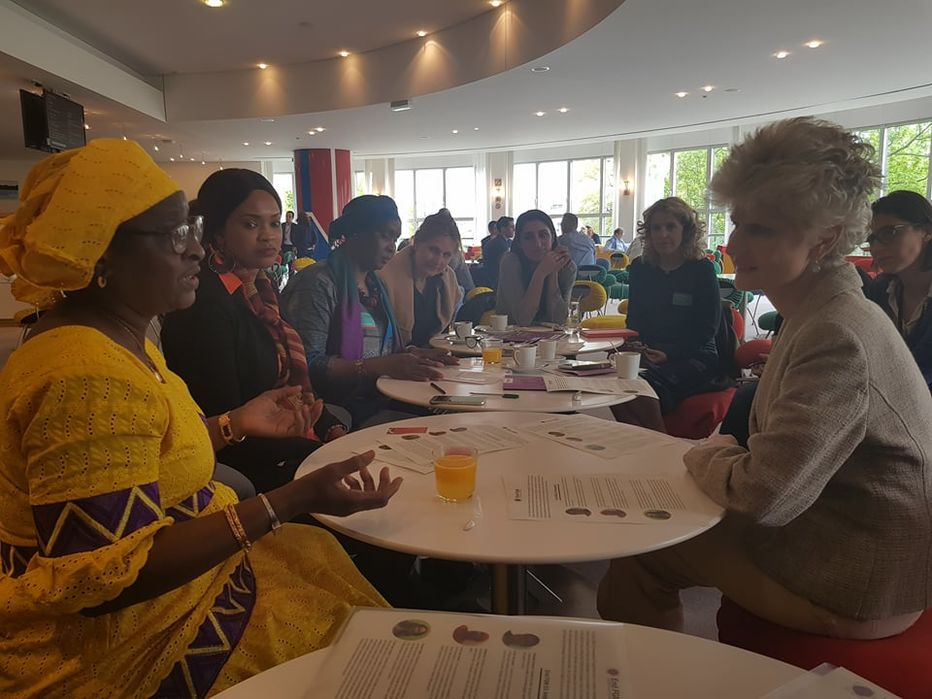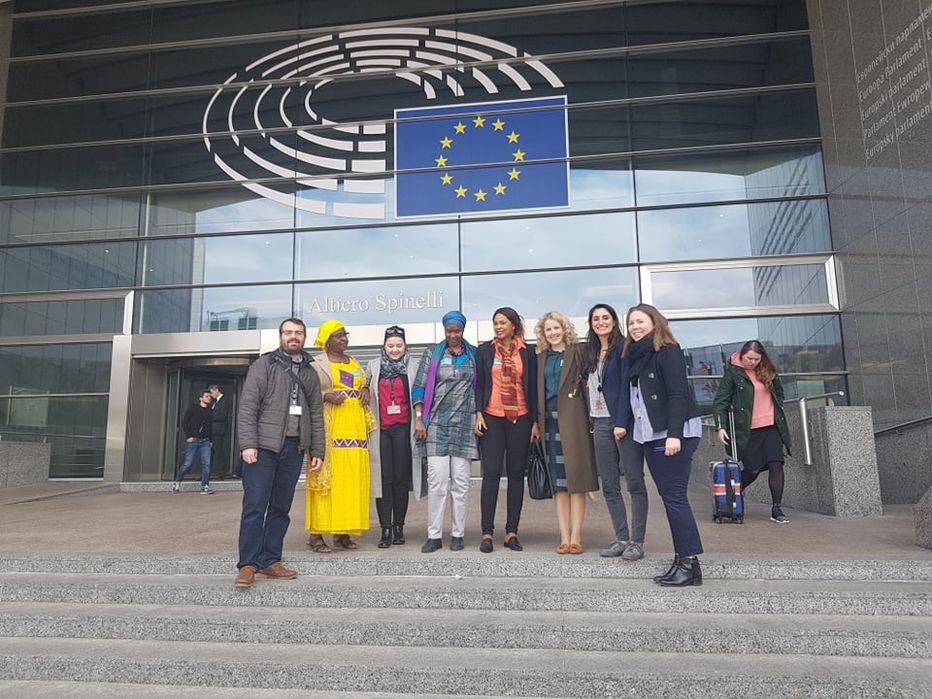 Ambassadors Visit to Brussels
On Friday, April 27th, Ambassadors attended an advocacy meeting in the European Parliament with MEP Anna Maria Corazza Bildt (EPP), Isabel Baez Lechuga (Political Advisor on Gender Equality, S&D), Elzelien Van Der Steen (Political Advisor on Gender Equality, ALDE), Helena Argerich Terradas (Political Advisor on Gender Equality, Greens), Elisabet Matamala Mir (Assistant of MEP Jordi Solé, Greens) and Emilio Puccio (Coordinator of EP Child Rights Intergroup).
Later in the afternoon, Ambassadors attended another meeting in the European Commission hosted by the DG JUST Gender Equality Unit with the participation of 15 public servants from DG HOME, DG HR and DG COMP.
Them advocacy meetings were a great opportunity to introduce End FGM Ambassadors to the members of the European Parliament and European Commission; sharing their personal experiences and testimonies of their work in speaking out against FGM. Ambassadors spoke of both their own personal affiliation with FGM aswell as their experiences within practicing communities and the challenges they have come up against. Ambassadors made a call for more funding to grassroots programmes and projects so that further work from community levels can be implemented to End FGM.
On Saturday, April 28th, Ambassadors attended a full-day meeting hosted by the secretariat to catch up on the Ambassadors programme and review 2017 activities and actions. Ambassadors and staff shared experiences and discussions on their involvement in the programme exploring both the victories and challenges it offered to those involved. Activities and actions were planned for the coming months until the end of 2018 which hopes to be a great success.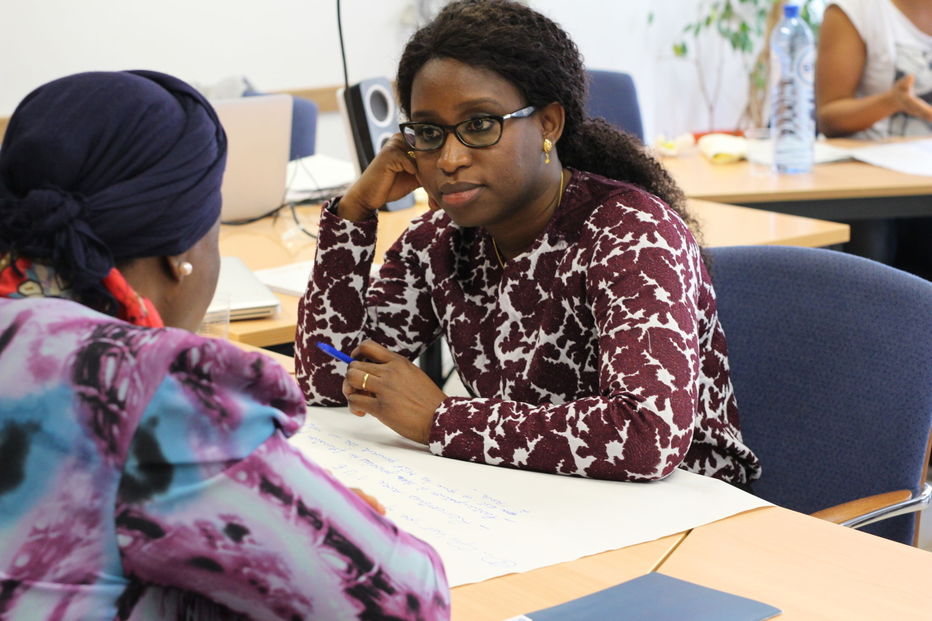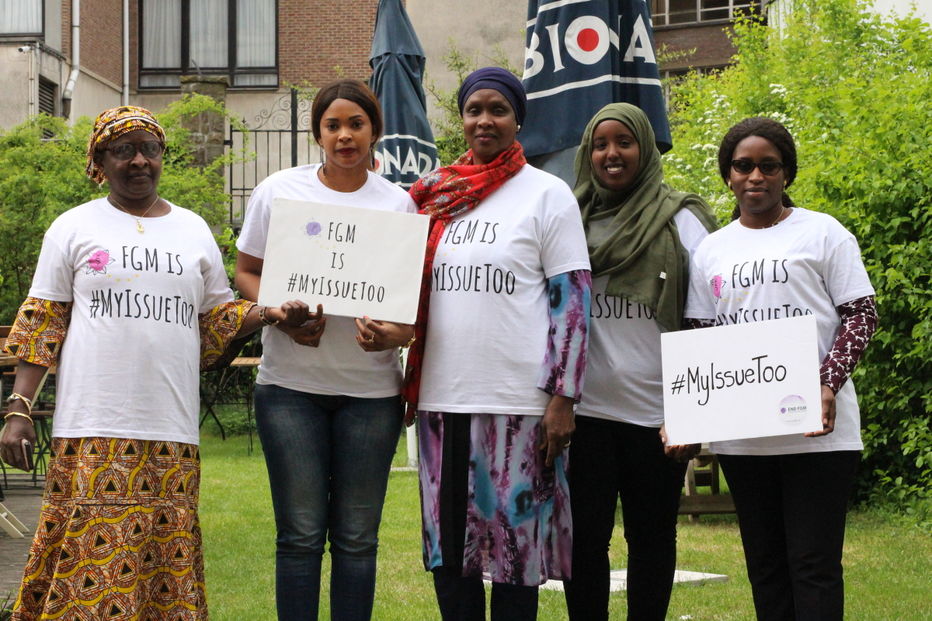 To see all the pictures click here.