Coming soon: the CHAIN Awareness-Raising Campaign
In October, the Chain consortium will be launching its awareness-raising campaign aimed at convincing practising communities to give up FGM and Early and Forced Marriage (EFM).
The CHAIN Project, led by our Member Terre des Femmes, aims to tackle these two practices through a "chain" approach - creating a virtuous chain from professionals to affected communities. The "intervention chains" are intended to ensure a coordinated and effective protection of girls at risk. The project focuses on community leaders (religious and traditional leaders, community elders) as well as formal and informal community-based organisations to mobilise them as multipliers in tackling FGM and EFM.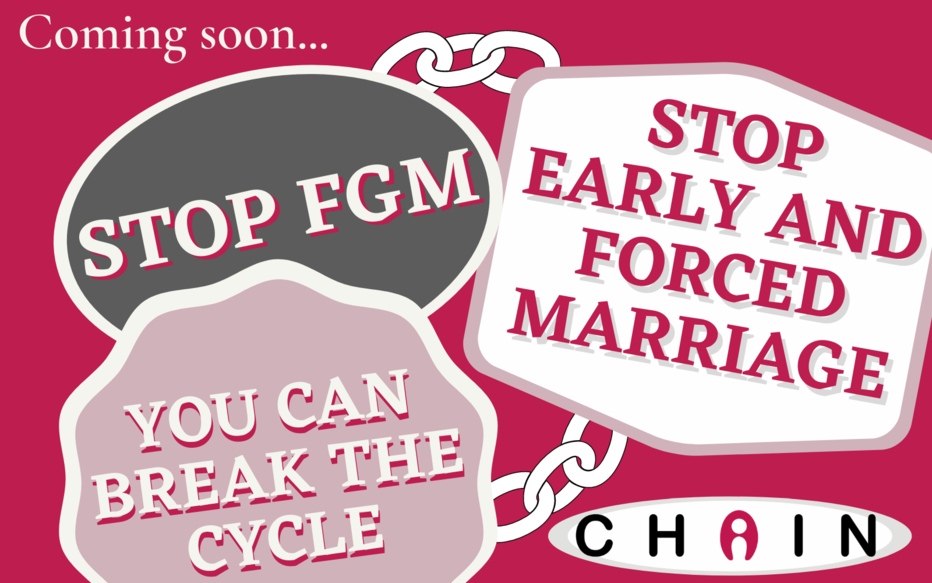 The CHAIN Project also aims at changing attitudes towards FGM and EFM, End FGM EU with the support of Chain partners, created two videos - one on FGM and one on EFM - targeting affected communities. The short animated videos will aim at raising awareness amongst affected communities on the consequences of both practices and why they should be given up. They will be available in English as well as four European languages (German, Italian, French and Spanish) and 6 additional community languages.
We will be launching the videos online in early October! Follow us on Twitter, Facebook and Instagram, share and support the video to help us stop FGM and EFM!