APF - Launch of the Portuguese Youth Engagement Manifesto
Due to COVID-19, APF had to adapt its intervention strategies and find new ways to operate. The team organised many interesting event and is launching the Portuguese version of the "Youth Engagement Manifesto".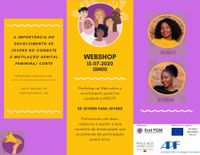 During the month of June, APF started organising a Webshop to launch the publication of the Portuguese version of the "Youth Engagement Manifesto". This online event will take place on the 15 July and will be hosted by two of the Youth Ambassadors, Ana Aua Só and Fatu Banora. The goal is to discuss with young people about the importance of involving youth in ending FGM.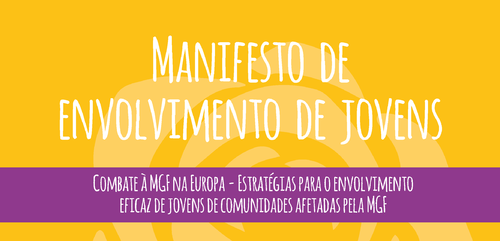 But that's not all!
During the month of May, the team had a telemeeting with the Secretary of State of Citizenship and Equality, Rosa Monteiro, to talk about strategies to reduce the impacts of Covid-19 in Portugal.

And on the 29 February, just before the lockdown, APF hosted a face-to-face training session specifically on FGM in the Advanced Sexual and Reproductive Health Counseling Course (promoted by APF), aimed at health professionals, in Lisbon. This event was a great opportunity to raise awareness and train the group on how to approach FGM survivors during their work context.