APF - Group of Intercultural Mediators for Health
Group of Intercultural Mediators for Health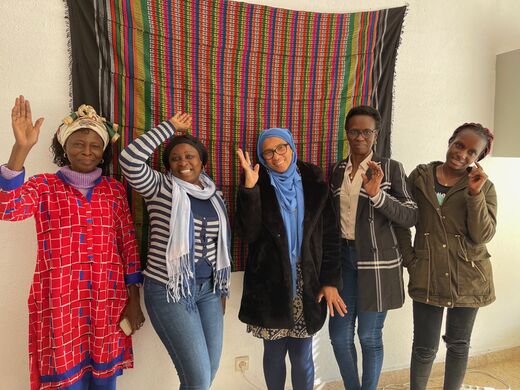 On 27th of November ended the intensive training of a group of 5 women from affected communities, making them the first group of Intercultural Mediators in Health. The training took place over 4 Saturdays in a project funded by the Commission for Citizenship and Gender Equality, allowing these women to be a resource for health professionals in municipalities of Sintra and Amdora, in Portugal, where the prevalence is the highest in the country.
The main objective was to be able to intervene with families affected by the practice, in close relationship with health professionals. Their skills in mother languages and the insight with the traditions, will be an important strategy to connect with families in a close relation, making it possible to change attitudes toward the practice of FGM and violence against women. Its provision will also serve to help health professionals have a better understanding of the phenomenon and adapt their practices in order to humanise services and lower the levels of possible social exclusion.
The Project also includes a "Kit to approach FGM/C" directed to health professionals and training about the use of the kit and the importance of involving the Intercultural Mediators in their strategy.