APF - End FGM Youth Ambassadors in Portuguese Parliament
In connection with the International Day of Zero Tolerance to Female Genital Mutilation, a saluting vote was approved by the Committee on Constitutional Affairs, Rights and Guarantees, reaffirming the Assembly of the Portuguese Republic's commitment to the eradication of this scourge and the defence of the Human Rights of threatened girls and women or subject to this practice, and with the work of all people, many through personal testimonies, entities or associations that daily strive to combat this scourge and empower girls and women in society.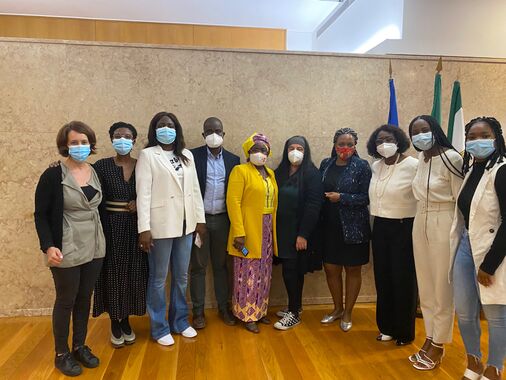 In this sense and considering the relevant role in preventing and combating this serious form of gender violence, it was requested that entities should be heard in the Subcommittee for Equality and Non-Discrimination, hold on June 1st, with a joint hearing of various entities on the subject of female genital mutilation.

Fatucha Banora and Ana So, were invited as Young Ambassadors of the End FGM European Network to talk about their work and the difficulties experienced in combating this harmful practice.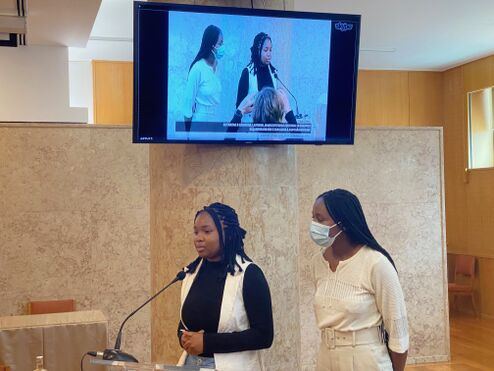 They spoke about the work they have been developing together with other young people at a European level, like the Purple Chair (YouTube channel to give voice to young people from affected communities) and the contact they have had with other young people in Portugal through online awareness actions. They expressed the importance of a non-stigmatising approach to communities but also the importance of this work being done alongside with their communities.
They reflected on the importance of the next steps being linked to their countries of origin and their commitment to the development of initiatives in this regard.

Their presentations were highly praised by the present deputies and resulted in personal conversations at the end of the session, where some opportunities for implementing projects with the countries of descent were advanced.