Ambassadors Update: 1st quarter of 2021!
Our Ambassadors have been busy these past months, taking part in international events and in End FGM EU's activities.
Our Ambassadors have been spreading the word on FGM...
Our Ambassador from Belgium, Idil Hassan, participated in the online campaign against FGM by IKWRO. The campaign reunited activists from all over the EU and the world in their fight against FGM, because FGM is a global issue so should be the voices to end FGM. Watch the video here.

On the occasion of our event for the International Day of Zero Tolerance for FGM, our Youth Ambassador Hadeel Elshak gave an inspiring presentation:  Hadeel brought the youth perspective on ending FGM and stressed the importance of involving the next generation of activists and adopting an intersectional perspective to ensure their involvement.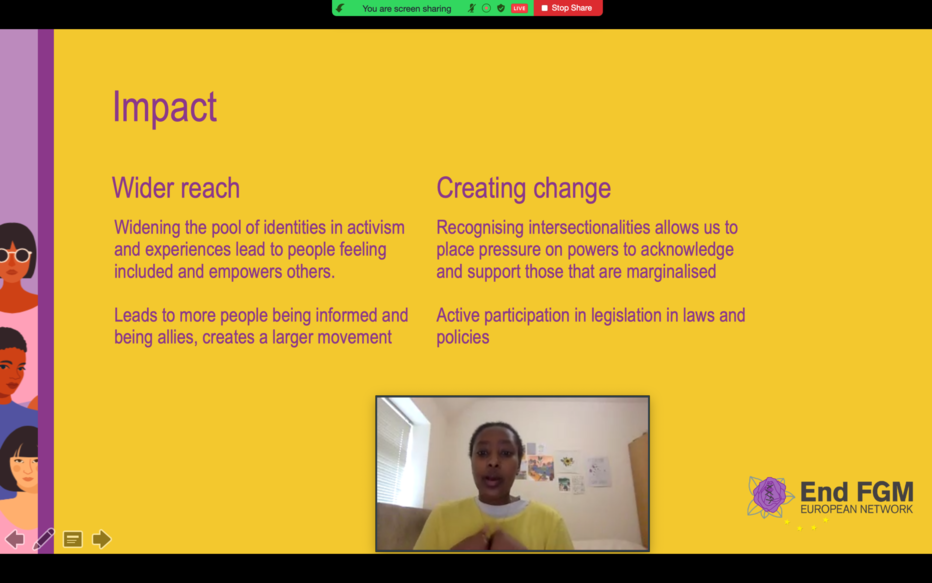 Wedad Almizori, our Ambassador from the Netherlands, participated with our Director to an online discussion with MEP Even Incir to discuss the need to end FGM with communities' participation. Live from Kurdistan, Wedad insisted on the need to involve diverse communities in the fight against end FGM.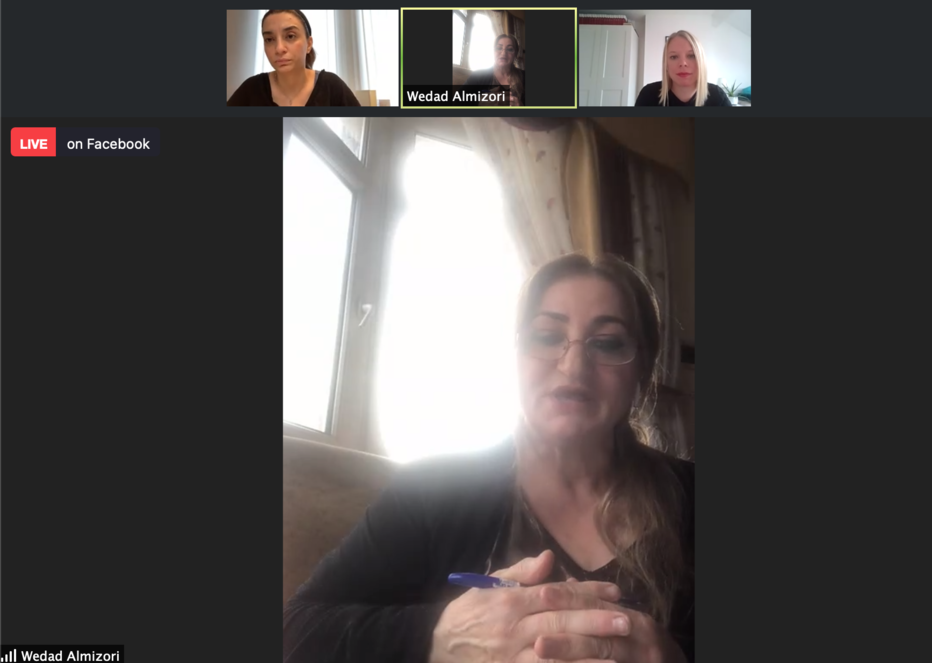 Salamata Wone, our brilliant Young Ambassador, was a speaker at International Congress on Female Genital Mutilation organized by our member Médicos del Mundo. In a panel on "Educational Environment and leadership of young women", she presented on "Youth Engagement for the abandonment of FGM," sharing her work as a youth activist against FGM and her participation in our successful Purple Chair series!
Getting involved in CSW65...
Aminata Bah was a speaker at the CSW65 event on Amplifying the voices of women to end FGM co-sponsored by Soroptimist International and the North American and Europe CSW Caucus. Aminata addressed the consequences of COVID-19 on vulnerable women and the work End FGM EU has carried on despite the circumstances. Read more on the event here.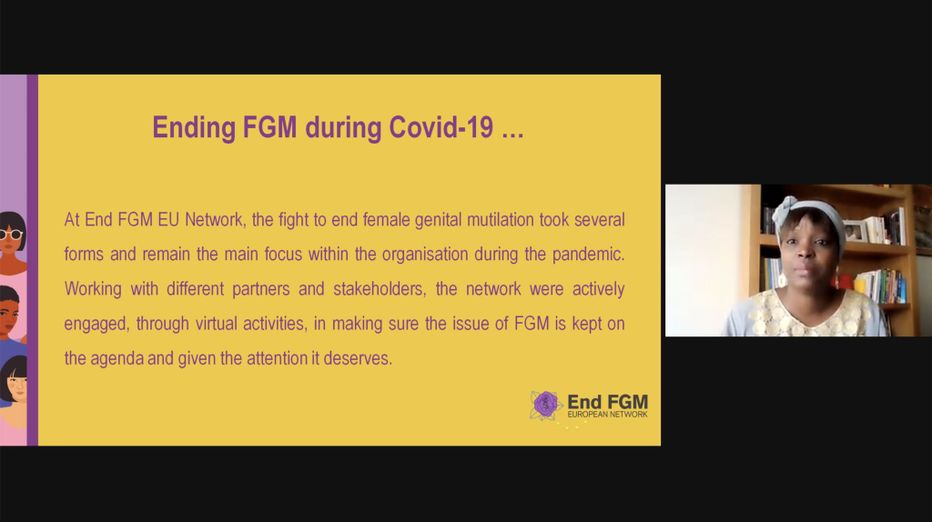 Our Youth Ambassador, Alya Harding participated in the CSW65 side event we co-organised with our partners from the Global Platform for action to end FGM/C. She took part in a lively discussion on Youth Leadership to fight the practice with Aya Chebbi (pan-African feminist) and Aissata Camara (Executive Vice President of There Is No Limit Foundation).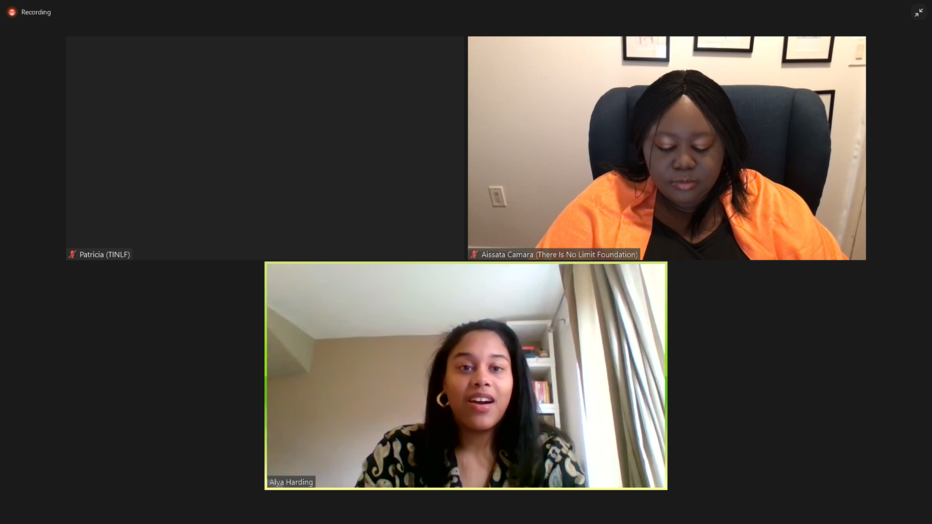 And getting recognition for their work...
Our talented Youth Ambassador Alya Harding was also nominated as one of the five finalists for Young European of the Year 2021 by the Schwarzkopf Foundation. We are really proud of her!