AkiDwA – 2020 Commitment to ending FGM
AkiDwA marked the International Day of Zero Tolerance for FGM with the launch of their Manifesto for an FGM free Ireland.

It all started with a question to all the candidates and parties in General Election 2020: "What will you do to safeguard women and girls affected by FGM?".
In this Manifesto, AkiDwA helps politicians find the right answer.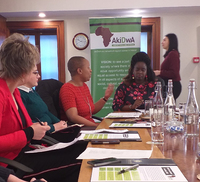 AkiDwA outlined five key actions which the incoming government needs to take. In this way, they will be able to build links with the community, educate on the risks of FGM and collaborate with civil society to encourage the abandonment of this harmful human rights abuse.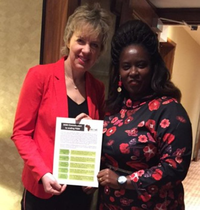 Senator Ivana Bacik joined the conversation and noted that not enough is being done in implementing change in FGM practice.
ActionAid Ireland brought a global perspective to the Manifesto launch and Shaykh Dr Umar Al-Qadri reflected on how he works towards breaking the myth that FGM is a religious practice.