AIDOS – Launch of the "How to talk about FGM" guide in Italy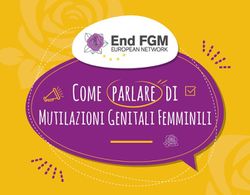 On the 5th of February, AIDOS' President Maria Grazia Panunzi spoke about FGM as a form of GBV at the conference "Global Health to protect women: is it possible to eradicate Female Genital Mutilation?". The national conference was organised by public hospitals "Regina Elena" and "San Gallicano" of Rome to promote a dialogue among health professionals, researchers and Italian MPs to plan common initiatives to end FGM.
On the 6th of February, AIDOS took part in the "International day STOP FGM", held at the "San Camillo" hospital in Rome. There, Communication manager Serena Fiorletta provided recommendations on the use of a sensitive and appropriate language when talking about a sensitive issue such as FGM.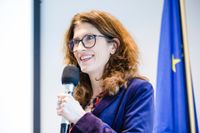 Meanwhile, Project manager Clara Caldera took part in the official launch of the WHO FGM cost-calculator in Brussels. She highlighted the importance of building bridges among Africa, Europe and other regions of the world to tackle FGM.