10 Feminist Podcasts you NEED to listen to!
For a few years now, thousands of podcasts have been created and became a trend. Wherever you are, podcasts allow you to listen to amazing feminist activists sharing information, thoughts, ideas, suggestions and, more importantly, sharing news on!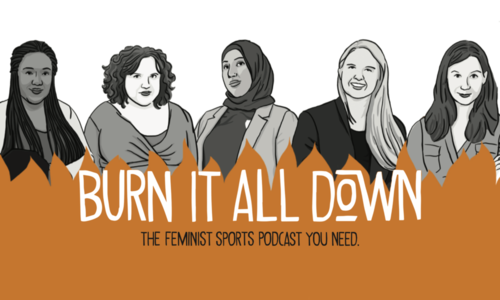 Official Description: A weekly podcast about sports and culture. It may not be the feminist sports podcast you want, but it's the feminist sports podcast you need! Co-hosted by Shireen Ahmed, Lindsay Gibbs, Brenda Elsey, Jessica Luther, and Julie DiCaro.

Why are we suggesting it? Because YES, Women love sport and can talk about it! And this podcast is an amazing feminist sports podcast that we urge you to listen to.

Official Description: en(gender)ed features stories that explore the systems, practices, and policies that enable gender-based violence and oppression and the solutions to end it. We teach feminism and decolonize hearts and minds, one story at a time.

Why are we suggesting it? Because debunking stereotypes and social construction that enable gender-based violence and oppression is such an important task to do, and THIS podcast will give you great knowledge and information.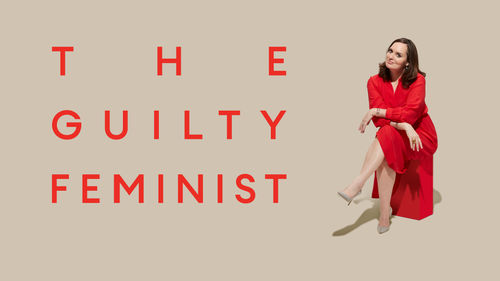 Official Description: I'm a feminist but… one time I went on a women's rights march, and I popped into a department store to use the loo, and I got distracted trying out face cream. And when I came out the march was gone. The Guilty Feminist is an award-winning podcast and live show hosted by Deborah Frances-White. We're a supportive forum to discuss the big topics all 21st century feminists agree on, whilst confessing our "buts" – the insecurities, hypocrisies and fears that undermine our lofty principles.
Why are we suggesting it? Because this Podcast is all about talking about feminism from artists and actresses point of view: it shares personal stories of poverty, female friendship and leadership, smashing the patriarchy and laughing all together. It's fantastic!

Official Description: La Poudre continues to make its contribution to the global feminist revolution by allowing as many people as possible to discover feminist figures through more and more releases in English.

Why are we suggesting it? Super famous in France, this podcast brings together different women to talk about different issues, and we love it! Some episodes exist in English: check them out!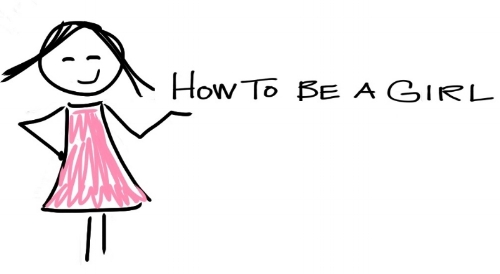 Official Description: How to Be a Girl is an audio podcast I produce about life with my young transgender daughter, as we attempt together to sort out just what it means to be a girl.
Why are we suggesting it? Education, social norms, gender stereotypes… all this while raising a young transgender kid forces you to question your world and maybe how you will yourself educate and raise your children!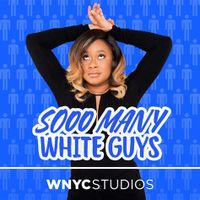 Official Description: Intimate, funny conversations with all kinds of artists who (mostly) aren't white dudes.
Why are we suggesting it? People, women of colours' voices matter and we need to hear and listen to them. Phoebe Robinson brings together women and women of colour to talk about a world that is way too white!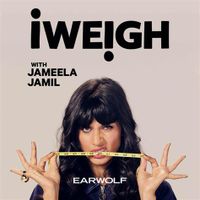 Official Description: What started with a social media post has become a movement, and now a podcast. On I Weigh, Jameela Jamil challenges society's definition of worth through weight by asking different thought-leaders, performers, activists, influencers, and friends about how they are working through their past shames to find where their value truly lies. With hilarious and vulnerable conversations, I Weigh will amplify and empower diverse voices in an accessible way to celebrate progress, not perfection.
Why are we suggesting it? Because Jameela Jamil is probably one of the most powerful feminist voice at the moment! She won fights against Instagram, she promotes body positivity, mental health, sexual and identity freedom, and all that with her beautiful and smart mind!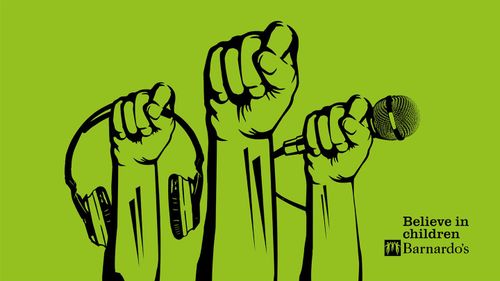 Official Description: We believe that every child should have a voice. In each episode, we talk to inspiring children and young people who have faced unimaginable challenges and have incredible journeys to tell us about, as well as the project workers, front line staff and experts involved in their lives.
Why are we suggesting it? Because this is the podcast where children's and young people's voices count! This podcast shine a spotlight on important issues and give young people a space to share their stories and leadership.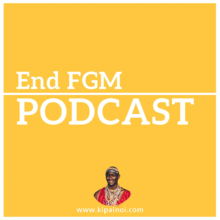 Official Description: This podcast features people working in individual and organizational capacities in Kenya and beyond. They share their experiences, successes, failures and lessons learnt in the Anti FGM Campaign.
Why are we suggesting it? Because then you will listen to inspiring stories of anti-FGM activists and the work they are doing to stop this practise.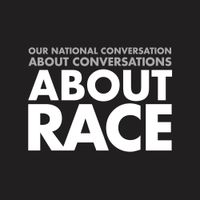 Official Description: Co-discussants Anna Holmes, Baratunde Thurston, Raquel Cepeda and Tanner Colby host a lively multiracial, interracial conversation about the ways we can't talk, don't talk, would rather not talk, but intermittently, fitfully, embarrassingly do talk about culture, identity, politics, power, and privilege in our pre-post-yet-still-very-racial America. This show is "About Race."
Why are we suggesting it? Because it is so important! Women of colours need their voices to be heard and, as feminists, supporting the struggles that they might face is mandatory. Talking about race, identity, power and privileges (in the US here, but can easily be replicated for our European context) should not be a taboo and should be added to the deconstruction of our patriarchal societies.