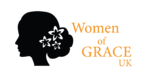 Women of Grace is a UK-based charity working towards ending the harmful practices of Female Genital Mutilation (FGM) and Honour Based Violence (HBV). They are a grassroots organisation, led and supported by Survivors, activists, and health and social professionals. The organisation has an intimate understanding of the harm caused by FGM and other forms of gender-based violence (GBV), as well as the lifelong physical and psychological impacts.
Women of Grace's activities focus on raising awareness about harmful practices, providing advice and guidance, resilience-building, as well as wellness services and referral into other services and organisations that can support the individual needs of each Survivor, regardless of their background. Women of Grace is determined to continue to empower women and girls to recognise the signs of such abuses, and where to get help so that they can be protected from all types of harm.
Since the organisation was founded, they have supported a lot of Survivors at the grassroots community level. They are members of Women's Aid England, as well as part of the MOPAC (The Mayor's Violence Against Women and Girls Strategy), the Mayor of London's campaign against FGM.