Save a girl Save a generation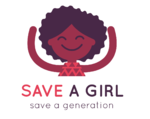 'Save a girl save a generation' is a non-governmental organization fighting against female genital mutilation (FGM), exploitation of minors, against any form of abuse and forced marriage of young girls. Founded and led by women who were themselves denied the right to speak, the organization now seeks to defend the rights of young girls.
Therefore, they felt the need to protect other girls and women so that they do not have to experience the same. It was registered in Spain in 2007, but had been working anonymously from 20 years earlier. The main focus has been to publicize the reality of the experience of girls and justify the need to secure girls through a combined effort.