AWO - African Women's Organization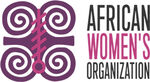 The African Women's Organization was founded in Austria in 1996. The core areas of their work are the prevention and elimination of FGM and other Harmful Practices that affect the health of women and children, the prevention of violence against women and girls, and the positive integration of African women in Austria. 
AWO provides counsel for the overall problems of African women. Moreover, they offer advice and support for students in their thesis and masterworks about FGM and facilitate for those students that go to Africa for research. 
The organisation established the First FGM Counselling Centre in 2005 in Vienna and now is active in all Austrian provinces. 
n EU Daphne projects, AWO produced teaching materials to prevent FGM with partner organisations in Sweden and Netherlands as well as the National Action Plan to prevent and eliminate FGM in Austria.
AWO also conducted a Study about FGM in Ethiopia, Senegal and Burkina Faso with the support of the OPEC Fund, and it also launched the first study about FGM among migrants of affected countries in Austria. The organisation's research culminated in the production of a Manual about cultural/Traditional violence on women. All of these resources can be found on the organisation's webpage. 
AWO trains different target groups like religious leaders, community leaders, youth leaders, police, teachers and other groups that have to do with FGM affected women and children.

AWO is an Executive Board Member of the Austrian Women Ring which is the biggest umbrella organisation of women NGOS and networks in Austria. They are a member of the EU Civil Society Platform against Trafficking in Human Beings, an Executive Board Member of the European Women Lobby, Vice President of the Austrian CSW NGO Committee on the Status of Women and a member of the Africa Europe Foundation.