Swiss Network Against FGC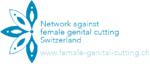 The Network against Female Genital Cutting Switzerland is a national network which aims at protecting girls and women from female genital cutting and ensuring medical care for those who have been subjected to it.
The network operates an information portal/website on FGM/C for communities and professionals in different languages; offers counselling to women concerned and their families as well as to professionals; engages in community based prevention; awareness raising and capacity building among professionals and their institutions as well as developing regional contact points and advocacy work.
The network also aims at coordinating and developing a network of stakeholders working on the issue all over Switzerland and ensures low-threshold access to information
The Network against Female Genital Cutting consists of Caritas Switzerland, Terre des Femmes Switzerland, Swiss Centre of Expertise in human rights and Sexual Health Switzerland.