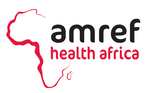 Amref Health Africa is the largest African-led health organization on the continent. Its mission is to increase sustainable health access to communities in Africa through solutions in human resources for health, health services delivery and investments in health.
Amref Health Africa has committed itself to the mission to end FGM by 2030. To support the organization in achieving this mission, Amref established the Centre of Excellence (CoE) to end FGM/C, a team that provides strategic leadership and coordination on FGM within the organization.
The CoE mandate includes initiating and catalyzing multi-sectoral action, advocacy, collaboration, and partnerships building to strengthen global commitments to help accelerate FGM abandonment in Africa. The CoE is continuously adapting its strategies to respond emerging issues around the practice, linking this with context specific interventions and application of new methodologies in research, monitoring and evaluation. In this SDG decade of action, the CoE intends to strengthen the integration of FGM abandonment into wider development agenda by interlocking emerging trends, among youth, in technology and in multidisciplinary research.