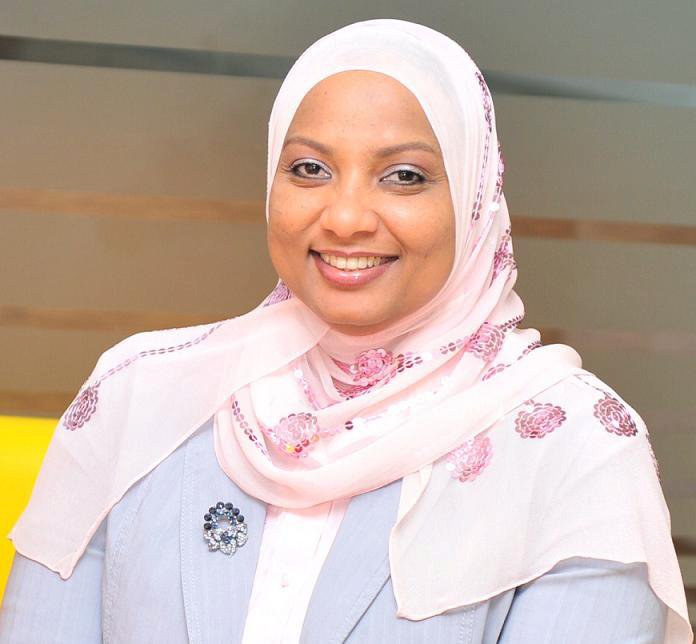 Habiba Al-Hinai
Age: 55
Diaspora of origin: Oman
Country of residence: Germany
Social media: @HabibaAlHinai @HR_OMN
Website: https://en.omanhr.org/

Her story
Habiba's activism started in 1990 in Oman, with the promotion of women's right access to sport and the rights of disabled people. Although in Oman it is illegal to form an independent NGO without the approval of the government, in 2012 she formed the Omani Group for Human Rights. The same year, they were arrested for supporting a demonstration of oil workers, humiliated, and interrogated for 5 days before being released.
Her anti-FGM activism also started in Oman. The Omani Government provided false data on the real prevalence data of FGM in the country, and after she published a report of her findings from interviews with women in hospitals, she started an online campaign which received much following and resulted in the Government addressing the issue and implementing a law recognising and criminalising the practice.
"After my report and campaign, the government, years later, provided a law and I received messages from the men, telling me that because of me they are not cutting their daughters. This is one of the causes where I can really feel and assess my impact."
Once in Germany, her activism could not stop, and she formed the "Omani Association for Human Rights" even if she could face prison for it.
"Voices like ours, the government doesn't like them, and they will try to break you and isolate you from your family and society, especially if you are a woman. It is hard not being able to go back [to Oman] but it is a risk that I had to take."
While discussing about her anti-FGM activism in Germany, Habiba pinpointed three main challenges. Firstly, is the language barrier, which precludes community activists to gain access to fixed positions in organisation working on the issue, and access to funding opportunities. Secondly, European organisations working on FGM often do not really understand the communities and are not aware of the challenges they face. In fact, she feels like this results in communities being relegated to marginal roles in "ready-made" projects. Finally, "as a community activist, we are also migrants, and our work is affected by the negative discourse around foreigners stealing jobs."
Habiba believes that National and European Institutions should create hubs and platforms to facilitate the networking among activists, provide a space for them to share good practices and learn from one another.