See the list of the candidates who already signed just down below
Manifesto 2019 elections_EN.pdfWorldwide 30% of women suffer from physical and/or sexual violence and at least 200 million women and girls are affected by FGM, which is a global practice strongly linked to social norms shaped by tradition, and not linked to any specific religion. In the European Union alone, one out of three women experiences physical and/or sexual violence since the age of 15, and currently close to 1 million women and girls live with the lifelong consequences of FGM.
The past European legislature has paid an increasing attention to the issue of violence against women and girls, gender equality and FGM both in Europe and beyond. But there is still a lot to be done, and now it is time to walk the extra mile and scale up those commitments and actions to make sure to deliver a more equal world free from violence to the future generations.
We are committed to engaging with candidates in these elections around our 7-point Manifesto!
What about you?
Sign the Manifesto!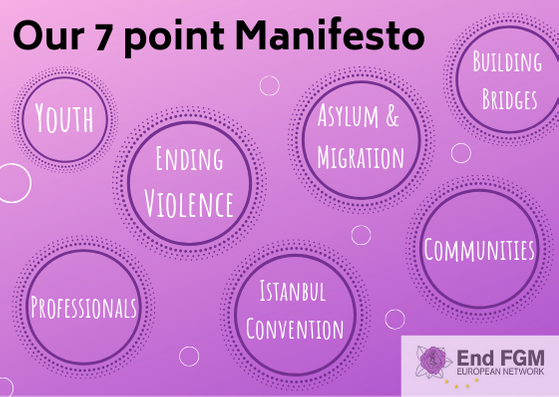 Download the postcard in your own language and share it with candidates!
English / Dutch / French / German / Greek /
Finnish / Italian / Portuguese / Spanish



Read the Manifesto!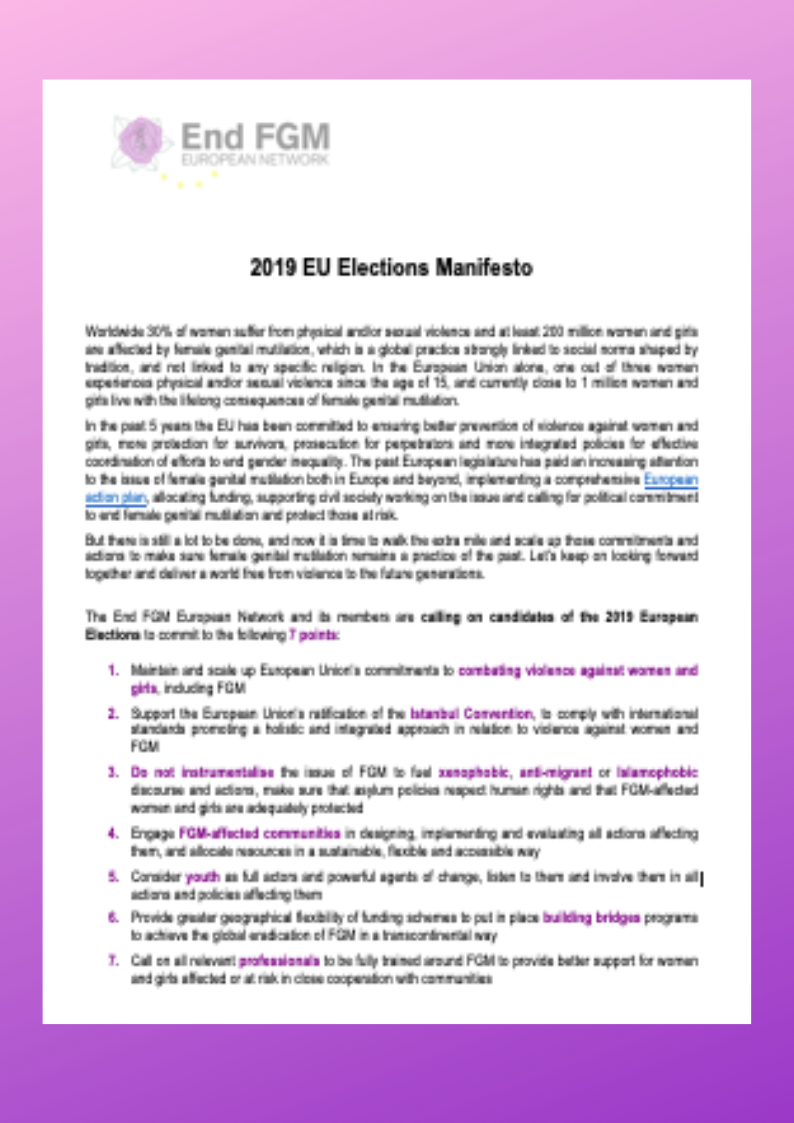 Download and read the EU elections 2019 Manifesto
English / Dutch (NL) / French (BE) / French (FR) / German /
Greek / Finnish / Irish / Italian / Portuguese / Spanish