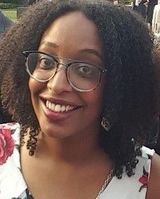 Mereb supports the Network's community outreach work. She facilitates our understanding of the needs of FGM-affected communities in Europe and helps us uplift their voices. Mereb also supports the implementation of our projects in cooperation with our Coordinator of Programmes.
Before joining End FGM European Network, Mereb worked as a Programmes Officer Assistant at the Italian Association for Women in Development (our Member AIDOS), where she helped the coordination and running of projects. She has research experience on FGM and Migration, notably on changes in attitude and perception of the practice among FGM-affected communities residing in non-practising countries.
Mereb holds a Master Degree in International Development with a specialization in Development of Africa and the Middle East from Hankuk University of Foreign Studies (South Korea). Her main interests revolve around issues of human rights violations and gender inequality, particularly on gender violence. She is also active in different Eritrean civic organisations campaigning to put an end to the undergoing human rights abuses in Eritrea, supporting Eritrean Refugees worldwide and producing research-based knowledge.
Mereb is Fluent in Italian, English and Tigrinya and has a good level of French, Spanish and Korean.