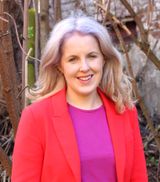 Fiona is an NGO leader and activist with over 12 years of experience in civil society organisations, multilateral and bilateral institutions, specialising in strategic and political planning and implementing multi stakeholder advocacy campaigns.
As director, she is responsible for the leadership, strategic oversight and operational management of the END FGM European Network. Fiona comes to the network team from SheDecides whereas operations and policy manger she overseen the day to day operations and guided the movement policy.
Prior to this Fiona was International Advocacy Manager at IPPF European Network where she led the federations engagement with the European institutions. She has previously been the network coordinator for EuroNGOs and Programme Manager at Dóchas, the Irish national platform of Development NGOs where she managed policy and programme co-ordination across the network of 65 NGOs and other civil society stakeholders.
Fiona is an Irish national.