Fabienne Ducaud [she/her]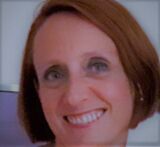 Fabienne is responsible for the general Operations of the organisation by developing organisational policies and procedures (including HR), monitoring compliance and supporting the financial and administrative aspects of projects and budgets. She also supports the logistical organisation of events and and is responsible for overseeing the daily administrative processes and office management.
Before taking on this role, Fabienne has worked with various international organisations, and companies working especially on European projects. She also worked in the European Institutions during ten years, mainly for the Commission, in the Research and recruitment areas, and for the European Parliament in the Sub-Committee of Security and Defense.
Fabienne also has specific experience on social, medical, and humanitarian areas, working in the field, with disadvantaged people, having social, psychological and health issues.
Fabienne has a bachelor's degree in human resources from the Superior Jonfosse Institute in Belgium. She also holds one degree in German law from the University of Paris X, in France.
Fabienne grew up with two mother tongues French and German. She also speaks English.