New Projects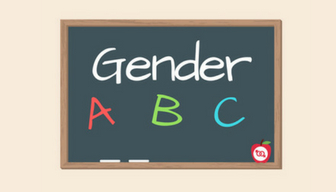 This year, the End FGM European network along with its members in Germany (Terres Des Femmes), Italy (AIDOS), Portugal (APF), and Spain (Medicos del Mundo) have developed an innovative new programme which recognises the role of schools in influencing values, social norms and attitudes, and shaping behaviours. The school system is an ideal setting for tackling gender inequalities and gender-based violence from an early age. This programme will assist young people to identify and resist gender-based violence and to become agents of change within their communities. Stay tuned for more!
Past Projects

The UEFGM (United to End Female Genital Mutilation) European Knowledge Platform for Professionals Dealing with Female Genital Mutilation officially launched in Malta on the 3rd of February 2017.The transnational project is co-funded by the European Union and implemented by a consortium of 12 partners and four associate partners across the European Union.The UEFGM e-learning tool aims to raise awareness of and improve knowledge about FGM among health professionals and asylum officers working in Europe, including midwives, gynecologists, pediatricians, nurses, health visitors, medical and nursing students,judges, asylum case and reviewing authority officers, asylum support centre staff, police, child protection officers, social workers and related NGOs.The platform, which is now live, serves as an information and educational resource centre and offers easily accessible and culturally appropriate information. UEFGM is a free, online training tool to train professionals dealing with those affected by FGM, is available in 9 European languages and includes "live knowledge" with webinars and an online discussion forum.

Visit website here.

CHANGE Plus aims at raising awareness, changing attitudes and promoting behaviour change on Female Genital Mutilation (FGM) in practising African communities in five EU Member States (Germany, Netherlands, Portugal, Italy and France) through community assessment, capacity development/ mutual learning, exchange of good practices and the empowerment of community members.
The project is coordinated by TERRE DES FEMMES and jointly implemented by seven European partner organisations and two African associated partners. It is co-funded by the European Union.

The project directly involves active community members. Women and men will engage in joint action in groups of CHANGE Agents and CHANGE Champions: CHANGE Agents are newly recruited community members, while CHANGE Champions are experienced CHANGE Agents who participated in the predecessor CHANGE project. Both groups will be diverse in terms of gender, origin, age etc. Survivors of FGM will exchange with others without a personal history of FGM but with an African background.
Meet our Change Champions and Change Agents!