Network General Assembly 2021 - 20 May
The End FGM European Network General Assembly will be held on 20 May 2021! 
Our annual general assembly is always a decisive moment for our Network. Every year, we come together with our Members to reflect on our achievements and plan for the next year. This day will be packed with important information and opportunities to discuss with other Members, the Board and the Secretariat about various aspects of our work together. 

Due to the uncertain future with regards to travel restriction and to ensure that we will all be safe, it has been decided that this year again the General Assembly will be held online. 
The General Assembly is open to its member organisations. Registered delegates will receive the link to participate online after they have completed the registration form. All members have been sent the details on how to register. If you have not received this, please contact us directly

Voting sessions will be held electronically through Election Buddy (the voting process will be explained prior to the day). Our Members' official delegates (one per organisation) will be able to vote on several items such as our Statutes revision, new Members joining the Network and our Workplan and Budget for the year ahead. 
We look forward to this important day for our Network!
Draft Agenda for the day: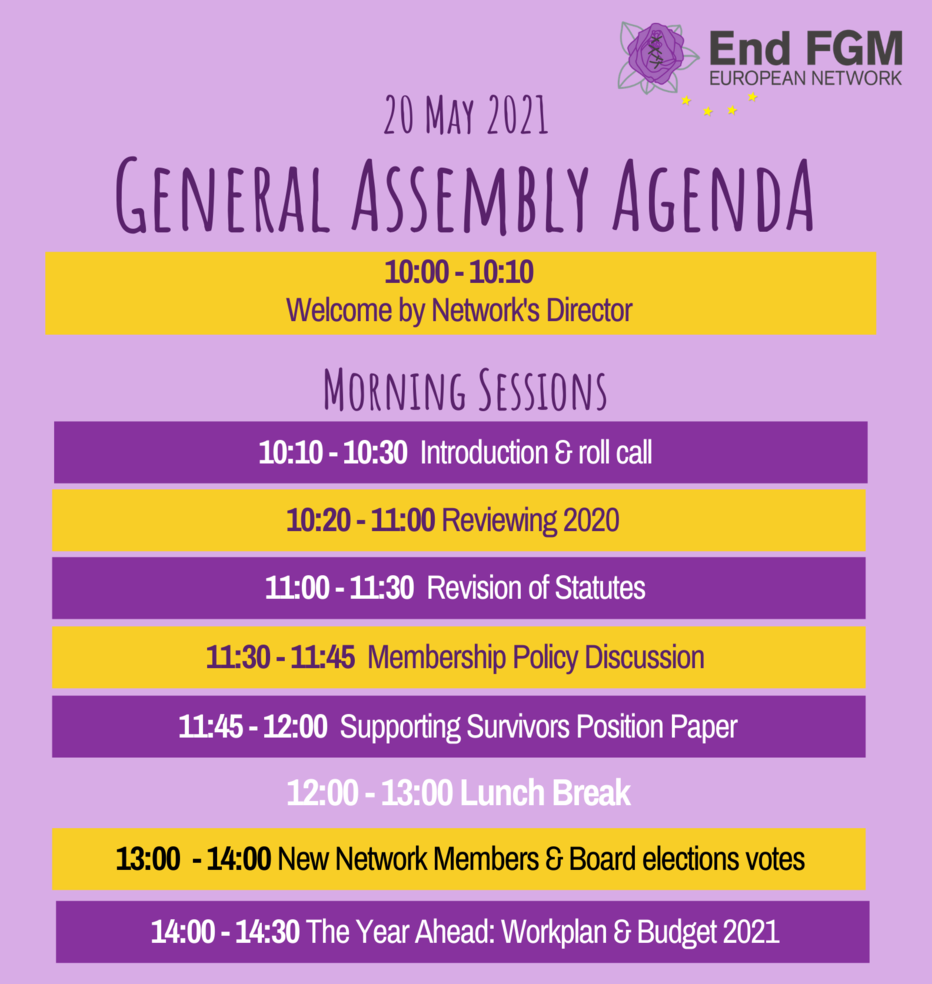 Please find the Articles regarding the General Assembly from our official Statutes (in French)