Ambassadors Update - End of Summer
All about what our ambassadors have been up to in the summer months...

On May 28th 2021, our Ambassador Aminata Bah moderated the discussions around the topic of Community engagement and protection for persons at risk of FGM during the Network's Launch of our Interactive Map on FGM.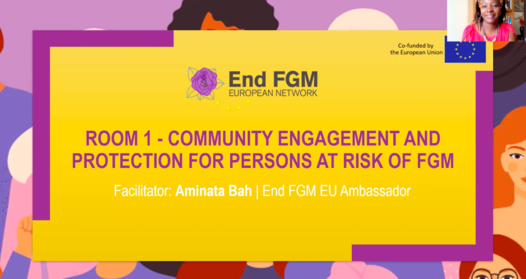 Our Ambassador from Ireland Rodrigue Nkwayaya participated in the webinars Male involvement in ending FGM - Opportunities and Challenges of working as a man and with men against FGM (Community of Practice on FGM), Engaging Men as Partners for Achieving Gender Equality and our member AkiDwA's Youth End FGM storytelling. You can find more information here: Male Involvement in Ending FGM – copfgm.org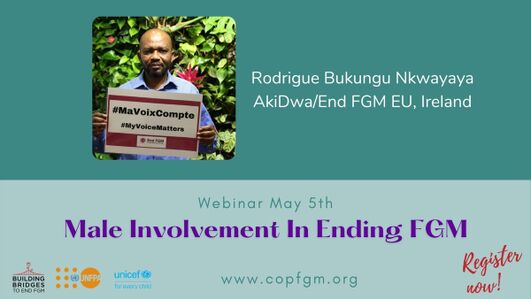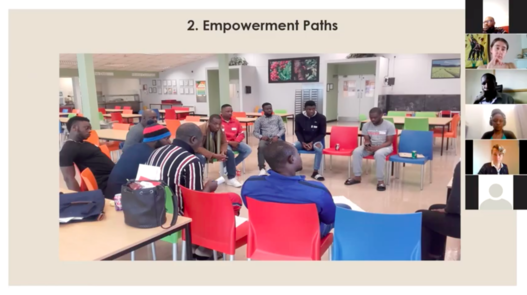 Our Ambassador Fatou Diatta has been busy with trainings of religious guides and women's groups in southern Senegal. The Casamance, a border region with Gambia, has a very high prevalence of FGM survivors. Early and unwanted pregnancies are also very frequent. With the Swiss organisation IAMANEH, she will be working for the next three years in 13 villages in the department of Bignona with a community-based approach which aims at having the communities continuing the activities themselves after the trainings for a better sustainability of the project.

On June 27th, our ambassador Wedad Almizori participated in meetings of the Stuurgroepvergadering-Steering Group Meetings over FGM which focused on exploring how different issues arise in different cultures; key figures shared knowledge and their experience and created spaces for sharing good practices and learn from one another on how to better raise awareness on FGM. On April 10th, Wedad also participated in a Training on Recovery Operation led by Dr. Refaat Karim. Throughout July, Wedad met and engaged with her target group online to raise awareness on FGM and noticed that, although slowly, the taboo surrounding talking about the practice is decreasing resulting in easier and smoother discussion. Easing the discussions among her target group has been Wedad's main goal, so seeing such a positive change has encouraged her forward.
Our ambassadors have also participated in the creation of a video on FGM, racism and Islamophobia where they highlighted the importance of tackling racism and islamophobia when fighting FGM. Here is the video: CLICK.