The arts have always played an integral role in telling the story of FGM. In this blogpost, we acknowledge the poets and artists who write about FGM.
Name: Farah Gabdon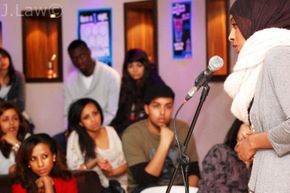 Occupation: Writer, performance poet and English Teacher
Bio: Originally from Somalia, Farah is based and works in London, UK. Farah weaves intricate and delicate poetry that bridges the gap between navigating these two worlds and creating an identity of her own.
Farah's poetry is delicate, soft and brutally honest. Poetry that goes straight to the heart of whoever is reading it. She has performed poetry across London and Europe and is a passionate End FGM activist.
For more on Farah, click here for her webpage.
Name: Sarah Abberton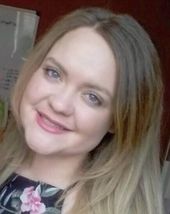 Occupation: Teacher in Bradford, UK.
Bio: Sarah was first made aware of female genital mutilation whilst staying with a Masai tribe in Kenya when she was a young girl. Shocked to learn of the pain and suffering that these young girls her age were expected to forgo, the memory stayed with her well into her later years.
Now an adult, Sarah had been reintroduced to the reality and consequences of FGM; working as a teacher, she has attended training and discussions on FGM in schools in Bradford, UK.
A writer in her own right, Sarah wanted to develop awareness surroundin the harmful practice of FGM and composed 'We Are Not Free' - a poem from the viewpoint of a young girl suffering from female genital mutilation, in early 2017.
We Are Not Free
I am young, I am loved and I am safe.
I sit with my mother and auntie.
We play, we eat and we have fun.
These are the women I look up to, these are the women I love.
They are strong women, and I will be strong.
They are beautiful women, and I will be beautiful.
They are kind women, and I will be kind.
They are clean women, but I am not clean.
And we are all women, so we are not free.
I am young, I am loved but am I safe?
They tell me this has to be done.
They tell me it will make me a woman, a clean woman.
Then I am cut.
Cut by the women I look up to.
Cut by the women I love. And I am now clean.
But I am not safe, and we are not free.
Name: Mariama Jobe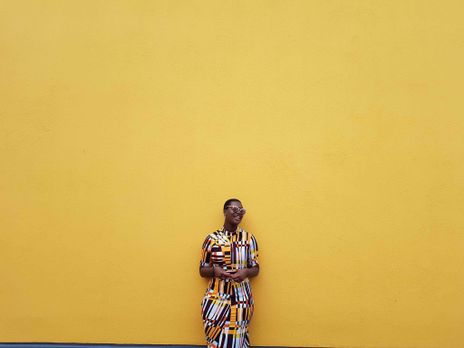 Photo by Ikraam Maxamed

Occupation: Poet

Bio: She is a 21 years old Gambian and Muslim poet that's born and raised in Sweden. She has dedicated her later years to girls and women, black empowerment and activism. She performed at Riksteatern, The royal Theatre and Almedalen, in Sweden. FGM is a topic she has only scraped the surface of, however she is very determined to continue working on this field. FGM is still practiced in Gambia and Senegal and she knows women who are still suffering from their traumas. She does not want to give them a pat on the shoulder for being survivors, she wants to be part of the movement to stop FGM globally.
Mariama on Instragram: @Black_equation
FGM

Many call me a curse while others named me a cure.

Truth is.
I took what was theirs to begin with.
Stole.
Destroyed.
And told them.
Pass me down to future generations like a family heirloom.
Don't tell them where they're going.
Or what's happening.
Just lay them down before me and hold them steady.
While I perform the surgery.
Extract the impurity and make them healthy.
With a scalpel I will remove the sin and make them holy.
Just trust me.
And if they make any resistence.
Just tell them that this was done to the ones before them.
Do not break tradition.
Under no circumcision.
So give me your women.
Give my your daughters.
On their wedding night I will be standing over their shoulders.
When they give birth to their children I will be the first to congratulate them.
After all we're family.
What is theirs is mine.
You see my teeth cut through flesh.
Bless the hands that hold me.
If it wasn't for man I would never have grew this widely.
I am practised all around the world.
International to the core.
I take and take and take.
Things that are not mine to begin with.
Women has come to fear me.
Yet their society adores me.
The world wants to kill me.
But breaking traditions ain't that easy.