Policy & Advocacy Assistant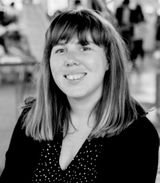 Lucie assists Advocacy & Policy by supporting the advocacy action and monitoring of policy development at EU and international level on FGM.
Lucie has previously worked in the area of gender-based violence, including for the Tahirih Justice Center (USA) as a social worker, connecting FGM survivors with social and medical services. In 2017, she conducted a study focused on healthcare access for FGM survivors in Rennes.
In September 2018, Lucie will graduate from a Master of Public Health (MPH) degree with an emphasis on health promotion and prevention from the Ecole des Hautes Etudes en Santé Publique in Rennes, France.
Lucie is fluent in English, German, and French.