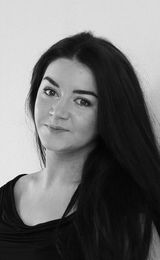 Lisa leads communications for the network's strategic priorities, positions and messages targeting different audiences – the wider public, decision-makers, policy-makers and key stakeholders, raising the visibility of the Network and its member organisations.

Lisa has previously worked in multimedia communications and journalism for international education and freelanced for various NGOs in human trafficking, youth development and educating girls development programmes. She has curated a wide range of multimedia productions throughout her work and has extended experience in the field of filming, editing and broadcast content.

Lisa holds a BA in Irish Language Communications from the University of Galway, Ireland and is currently studying her Post-Graduate in International Human Rights Law with the University of London.