Administrative & Finance Officer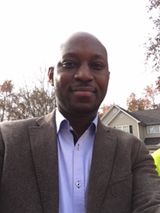 Kendy Tshabantu leads the secretariats administration, human resources and finances. With a Masters in business management specializing in Finance and a BA in accounting-management, Kendy has more than 15 years of experience in the field of finance for various sectors including NGO, independent, banking and fiduciary.
Kendy originally worked for the International Planned Parenthood Federation in Brussels before moving to End FGM EU in 2017.